Meet the expert: exclusive interview with Piet Stockmans and Ralf Berendsen
Piet Stockmans' porcelain are the tableware of choice for acclaimed chefs
At 78 years young, Piet Stockmans has no plans to retire from the job he loves. Together with daughter Widukind and son-in-law Frank, he still works on the creative side of his porcelain collection while they handle the commercial and business side. Since they are all designers, the business has developed substantially over the years. The interest generated from the hotel, restaurant and catering business has played an important role in this evolution. Well-known chefs like Sergio Herman, Peter Goossens, Thierry Theys and Ralf Berendsen have chosen Studio Pieter Stockmans porcelain to display their creations for years. The Dew collection – for the fans: the white set with dots – was one particular success. A number of top chefs including Simon Taxacher (Rosengarten, Kirchberg), Massimo Bottura (Osteria Francescana, Modena, number two in the world), Thomas Bühner (La Vie, Osnabrück) and Hans van Wolde (Beluga, Maastricht) are all loyal customers.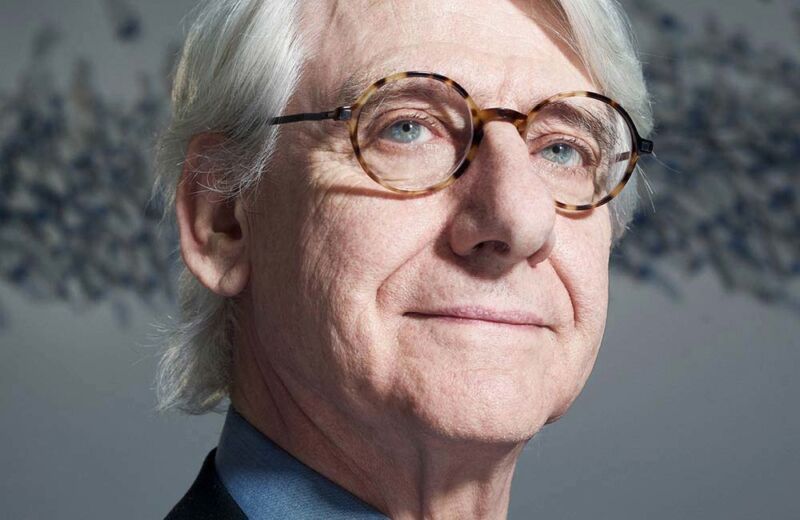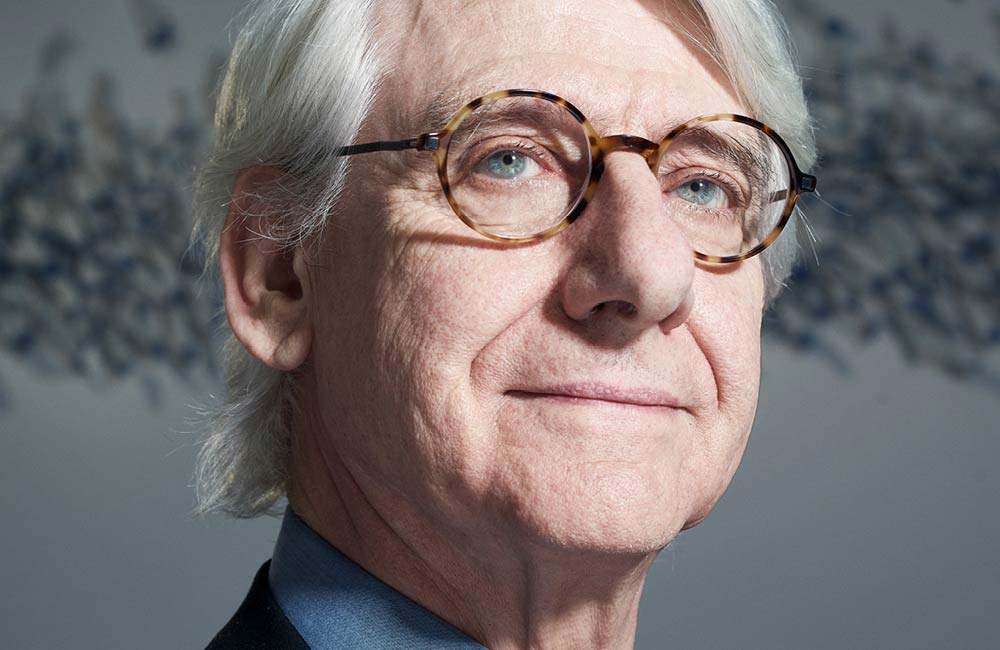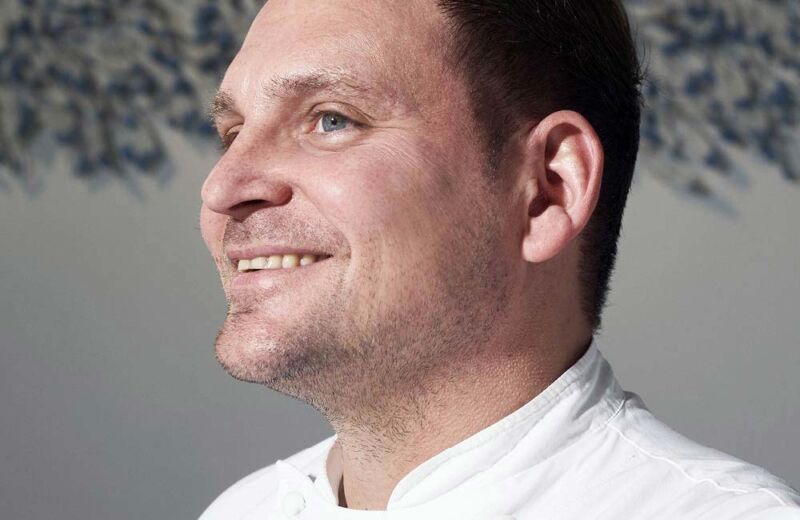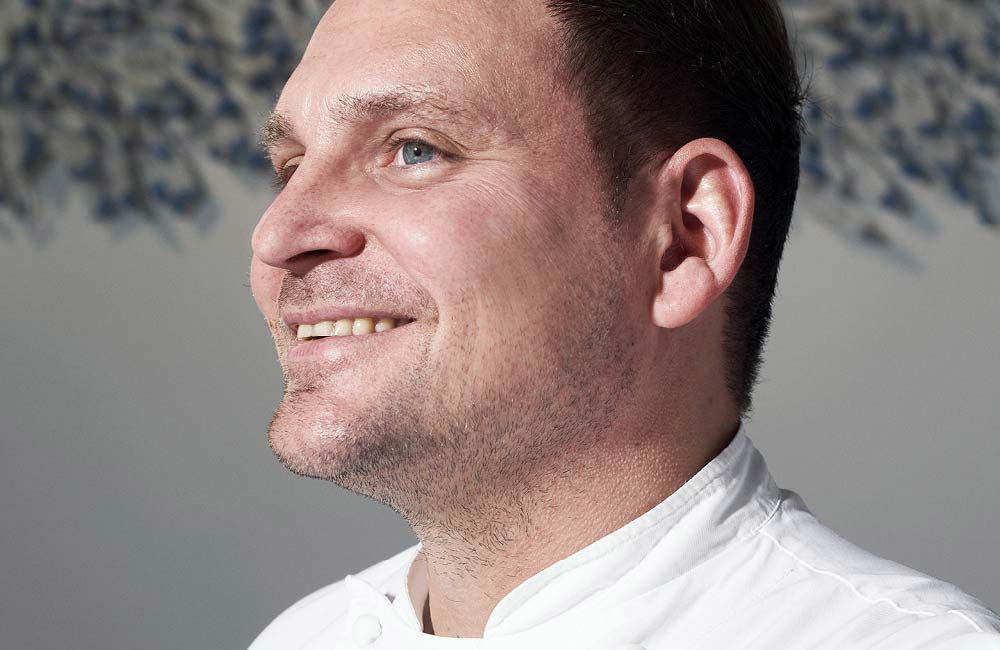 Piet's gastronomic success story began in 2005, when he received a call from Alain Ducasse. The French godfather of haute-cuisine, who has 30 restaurants in France, Monaco, the United Kingdom, the USA, Japan, the Middle East and Hong Kong, wanted to order a dessert service for exquisite 3-star Michelin restaurant Le Louis XV in Monte Carlo.
'A few years before, Alain had purchased one of my pieces in New York and later on one of my books as well', Piet Stockmans recalls. 'It seemed that he was impressed by the tactile character of my pieces – and the blue accent colour, which reminded him of the Mediterranean. He called me several times to establish initial contact. Ultimately, the design came into existence in collaboration with Olivier Berger, his pastry maker.'
'The creative starting point for the service was the Modus Vivendi collection that I designed in the Eighties. That was the beginning of a completely personalised service – including the Alain Ducasse stamp on the underside of each piece. We not only created cups and saucers, but also the bonbonnières, little pots for teas and so on. In total there were 60 different designs, and we made 40 pieces of each model.'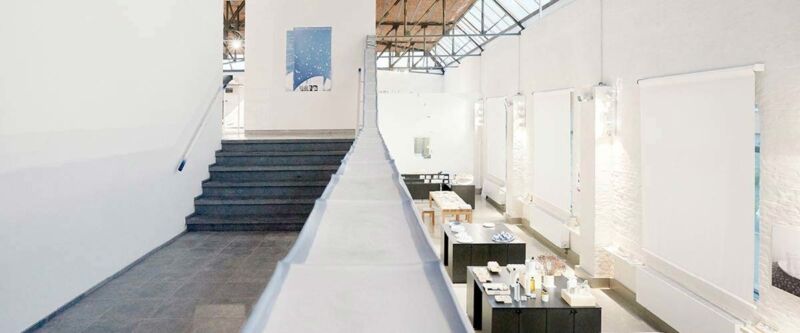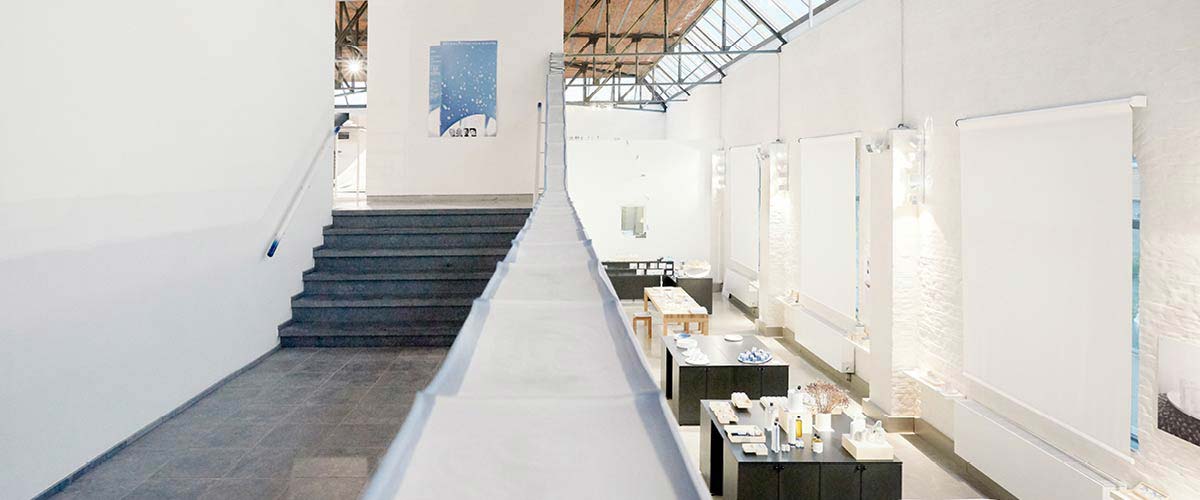 Porcelain fit for a prince!
In 2011 you were asked to make an order for the marriage of Albert II of Monaco and Charlene Wittstock.

'That order came via Alain Ducasse, who was catering the wedding breakfast. He asked for 550 deep plates for the main course – a bouillabaisse with fish caught the very same morning! It was necessary for the waiters to serve the plates quickly, so we made an indentation on top which fitted the waiters' thumbs. They thought it was a wonderful solution. And we were able to make a thousand pieces, so could sell 450 as a limited edition.'

What is the most important aspect for you when you are designing a plate?

'A plate is a half-finished product – it is only complete when there is something on it. Since the attention has to be on the dish, it must not be too conspicuous. A plate is for a chef what a sheet of paper or a blank screen is for a poet. My task is to ensure the chef can write his culinary poem.'

You will no doubt agree with that, Ralf?

'Did you think otherwise? (laughs) A plate must indeed allow space for creativity. That is very true for Piet's plates. They radiate a certain tranquillity and – most importantly – they are very beautiful. During the experience of dining your eyes also play a role. You do not go to a Michelin-starred restaurant just to satisfy hunger. A dinner at this level costs a substantial amount of money, but the cuisine is just part of the experience: indulgence is another part. If you stay at La Butte aux Bois, you relax in a luxurious room, make use of the wellness facilities, go for a leisurely walk in the forest and then enjoy a wonderful dinner in the evening. If you allow all of your senses to be open you can appreciate it all. The first premise must be that you find pleasure in beauty.'

In 2017, you were awarded a second star for La Source. Did you notice an increase in the number of reservations?

'Yes, of course. Our guests have become more international. There are more and more people who make culinary trips and who specifically choose two-starred establishments. And curiosity also plays an important part in gastronomy. There are foodies who think: 'Now let him show us what he can do.' That means that the pressure for me and my team has increased considerably, but that is a pressure that challenges us. It gives us the drive, and that is what we do it for. I have also noticed that some guests think that we have become twice as expensive. That is certainly not the case!'

Piet, did you choose porcelain as the canvas for your ideas from the outset?

'No, certainly not. I was trained to be a designer and arrived by chance in 1963 as a trainee at the Maastricht porcelain factory, Mosa. I wanted to design, no matter in what field. In 1967 I designed a stackable cup for the restaurant business, I called it Sonja. It sold fifty million pieces and it was copied seventeen times. That unexpected success was creatively very stimulating.' 'Even now, 75 percent of all Dutch people still drink from a Sonja cup. Those days, the porcelain industry in Maastricht was booming, but slowly the market was submerged by cheaper articles from China. I find it very gratifying that we recently received an order from one of the restaurants at the 5-star Shangri-La in Beijing. The Chinese are buying porcelain from Belgium, isn't that a nice irony? In many sectors there is an emerging new market for craftmanship. For handbags, shoes and furniture, to name a few. Our catalogue is sent to Kaggevinne but also to New York – thanks to the internet the world has become a village.'

Widukind, was it an obvious choice for you to follow in your father's footsteps?

'After my marketing and graphic design studies, I worked for a Dutch interior design company for two years where I was responsible for the sales in Belgium and Luxembourg. That experience gave me insight that there were still quite a lot of possibilities in that sector. That is why I joined my father's company 20 years ago.' 'He was quite sceptical when I went to the Milan Fair for the first time, but that changed when I brought orders back from famous fashion labels such as B&B Italia and Donna Karan. My father, my husband and I are a good, complementary team. From time to time we ask another designer to join us, Linde Hermans, for instance. That is how our collection remains varied and contemporary.'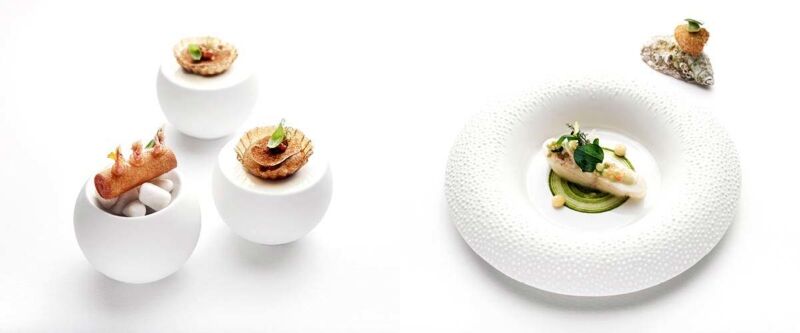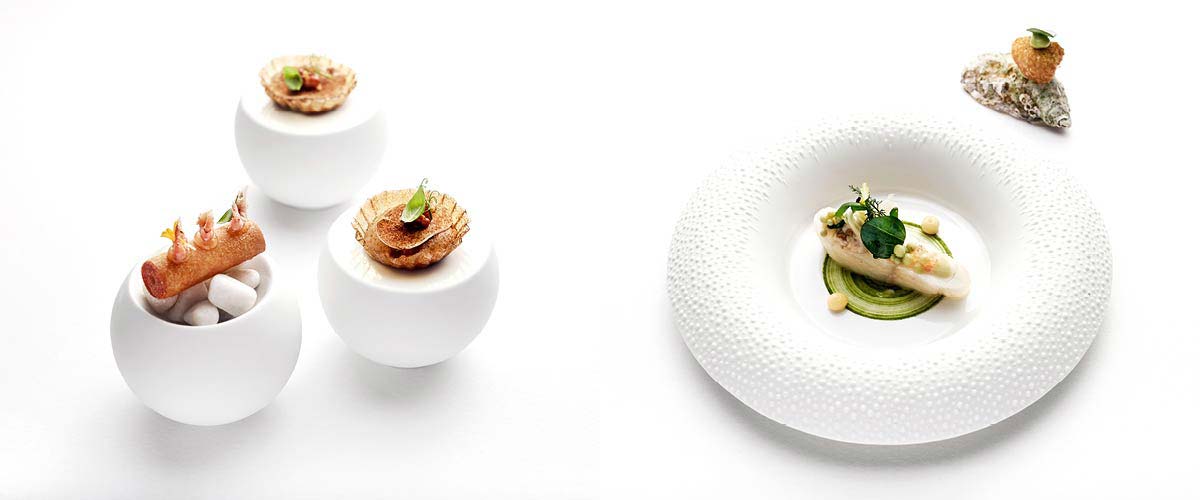 Restaurant La Source: two-Michelin-starred restaurant at Domaine La Butte aux Bois
The gourmet Restaurant La Source at Domaine La Butte aux Bois in Lanaken holds two Michelin stars and a Gault&Millau score of 17 out of 20 points, and is one of Belgium's 40 best restaurants. Chef Ralf Berendsen serves the finest haute cuisine creations to prove that opposites attract, and that global culinary influences can come together in perfect harmony. Gourmets make regular pilgrimages to the award-winning restaurant in Lanaken to indulge in the chef's signature dishes.
If this story has got you interested in starting your journey with Niche Destinations, please enquire here.
A WORLD OF STORIES
If this story has got you interested in starting your journey with Niche Destinations, please enquire here.
A WORLD OF STORIES