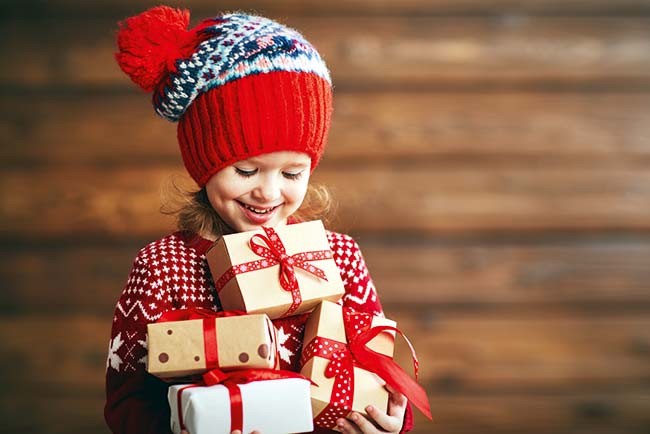 BELGIUM
LANAKEN, FLANDERS
DOMAINE LA BUTTE AUX BOIS
| | |
| --- | --- |
| Experience | Sinterklass matinee |
| Segment | Cool culture, Family affair |
| Rating | 5-star superior |
Sinterklass
In the dark months of winter, the 5-star superior Domaine La Butte aux Bois is a particularly joyful beacon of light: a crackling fire, flickering candlelight, romantic lights in the park and the sweet scents of Christmas. While in most of Europe Christmas is one of the year's major festivals, and Saint Nicholas Day a comparatively minor occasion, in Belgium – and in the Netherlands – it's the other way around.
Saint Nicholas arrives in Belgium
The festivities start in mid-November when, traditionally, Sinterklaas and his assistant Zwarte Piet (or Black Pete) arrive by boat from Spain. They disembark in the port city of Antwerp where they are welcomed by the mayor as well as musicians, acrobats and a crowd of onlookers before parading through the city to the town hall. The event is always shown on Belgian national television.
The wait begins
As soon as Sinterklaas arrives, Belgium's children start to get excited about Saint Nicholas Day on 6 December. On the eve of the big day, children place their shoes outside the front door or by the fireplace through which Zwarte Piet comes to bring the presents. At last, Saint Nicholas Day arrives, countless presents are unwrapped and the whole family celebrates. Sinterklaas is even able to leave children's presents in different places such as at the homes of grandparents, aunts and uncles… Although Christmas trees and presents also form part of Belgian Christmas celebrations on 24 December, these are comparatively modest.
Sinterklaas matinee at Domaine La Butte aux Bois
The Sinterklaas matinee at the 5-star superior Domaine La Butte Aux Bois is a fabulous party for children and the whole family at the Relais & Châteaux jewel. You, your children, grandmas and grandpas are welcomed between 12 and 12.30pm. According to tradition, Sinterklaas's assistant Zwarte Piet has already climbed through the chimney… When Saint Nicholas arrives on his horse, you'll greet him with a song. Zwarte Piet holds his staff and book as he goes about Saint Nicholas's business while the children get to feed the horse. Grown-ups enjoy a 5-course brunch prepared by the 2-Michelin-starred Restaurant La Source, while the younger guests enjoy a fabulous children's buffet, lots of surprises, activities and – of course – a present from Santa. At around 4.30pm you'll sing a traditional Dutch song and say goodbye to Sinterklass: Dag Sinterklaasje, dag, dag, dag, dag, zwarte Piet.

Sinterklass matinee
5-course brunch from Restaurant La Source

A programme of activities for the children
from €102.50 pp including aperitif, wine pairing, water and coffee
Children under 15: €5 x child's age including children's 'Champagne' and soft drinks