Gentle winter sports tips from SPA-HOTEL Jagdhof
Snowshoeing in Stubai
Snowshoeing in Stubai is an incredible way to experience winter away from the hustle and bustle. Deep in nature, yet close to the action. Armin Stern, the 5-star Relais & Châteaux SPA-HOTEL Jagdhof's local guide, always adds a sparkle to guests' winter holidays. He loves skiing on the glacier, but his heart beats for the off-piste winter sports nearby. Here he has summarised his favourite snowshoeing routes and shares his gentle winter sports tips.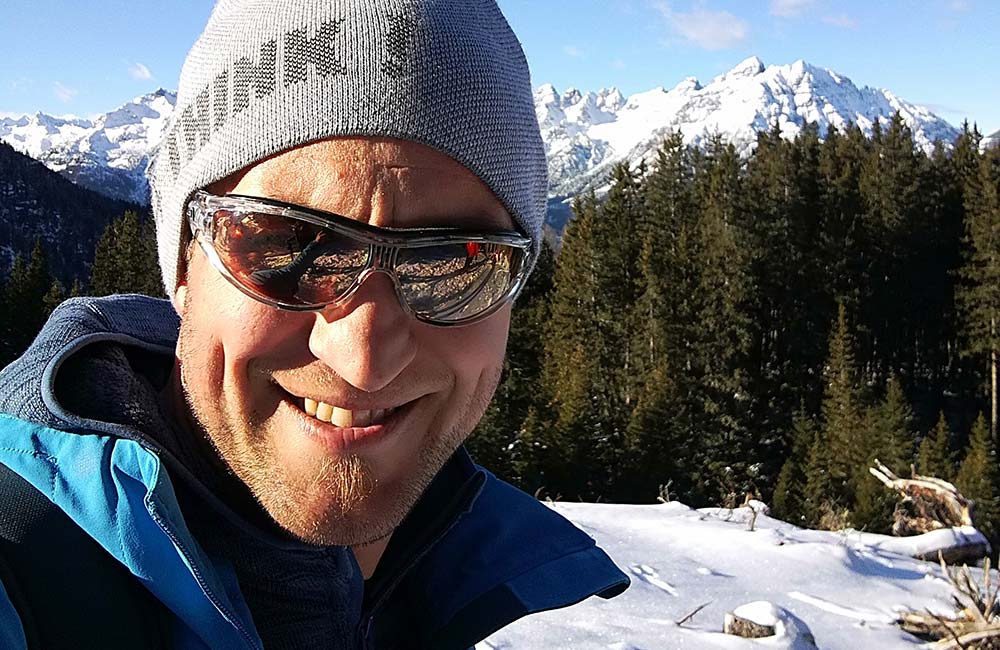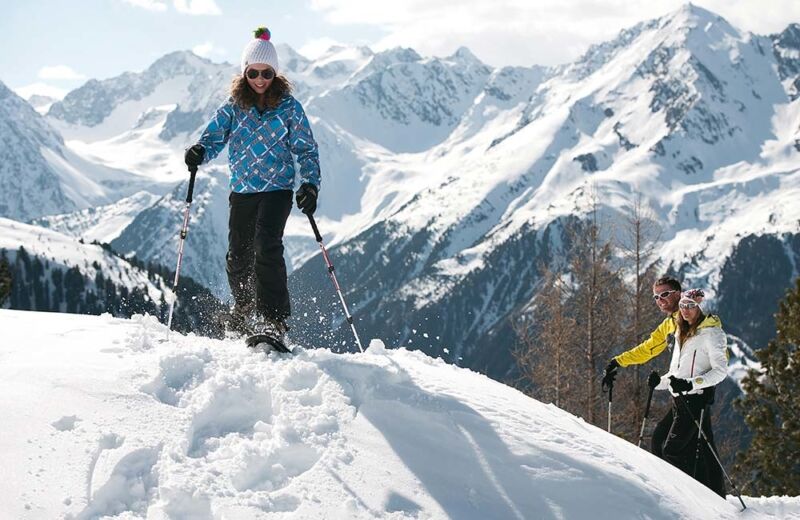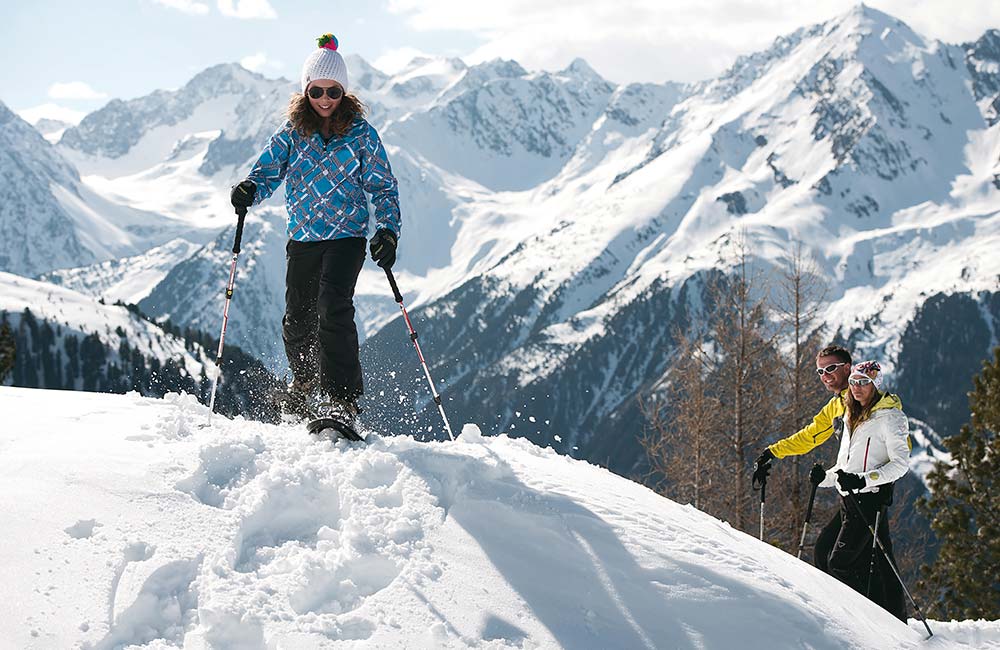 Armin's favourite snowshoeing routes
From Plöven (Telfes) to Schlicker Boden, towards Galtalm, through a snow-covered valley, you experience Stubai's pristine natural world while still close to the ski slope. Stop for refreshments at Galtalm.
Get close to the wilderness as you hike through the Langetal Valley to the B'suchalm. Enjoy the untouched winter landscape, see the chamois and admire the view while sipping a hot cup of tea or mulled wine. Stop for refreshments at Tschangelair Alm.
From the Josef car park, take the Sommerweg trail towards Brandstattalm to the Auffangalm junction, then along the switchbacks to the hunters' hut above Brandtstattalm. Here, at the tree line, scattered pine trees point the way to inner balance: the view of Neustift opens the mind – and the toboggan run at the end is lot of fun! Stop for refreshments at Brandstattalm.
Armin's tips
Before each excursion: Practise the wider stride required for snowshoeing, how to use your poles and how to get up after a fall.
Equipment: Warm, waterproof boots (mountaineering boots are best), wear lots of layers, but no need for a ski jacket. Snowshoes and poles are available at the SPA-HOTEL Jagdhof.
Bring: A dry t-shirt – Armin Stern will provide drinks.
Note: Only go when snow conditions are safe! Don't set off later than 10.30am – it gets dark very early! Take your time: you'll reach your destination faster than you think.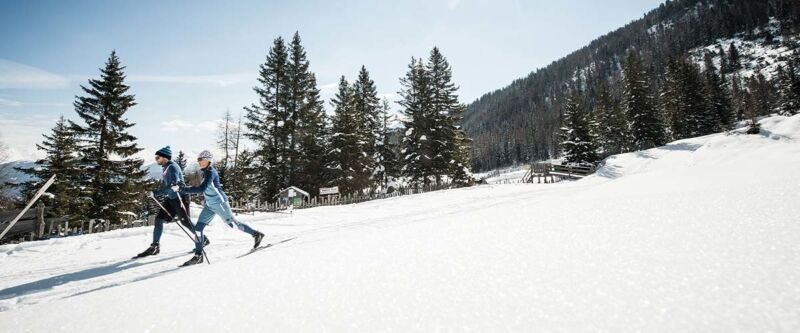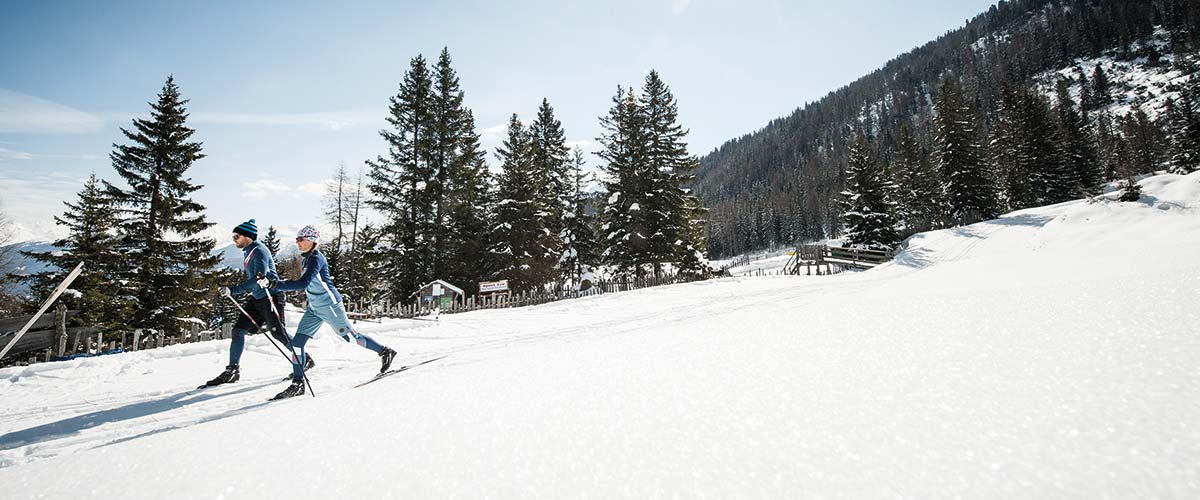 Snowshoeing benefits
Great for building stamina

Superb strength training

Exercises most muscle groups

Stress buster

Affordable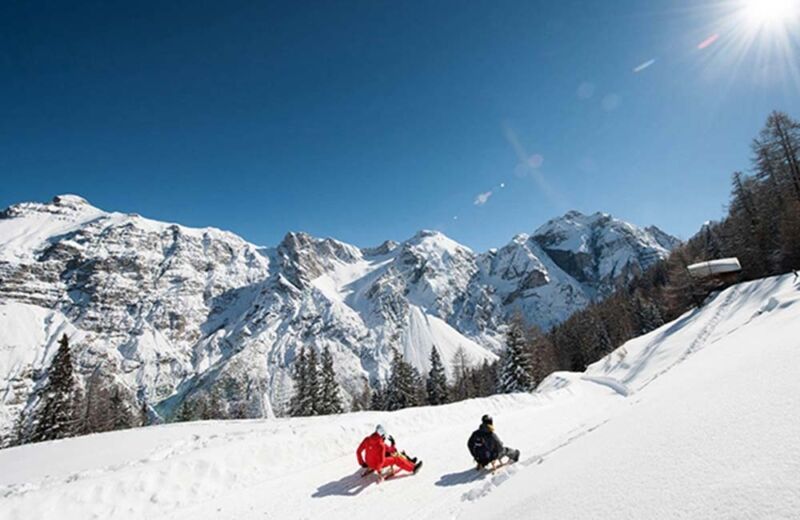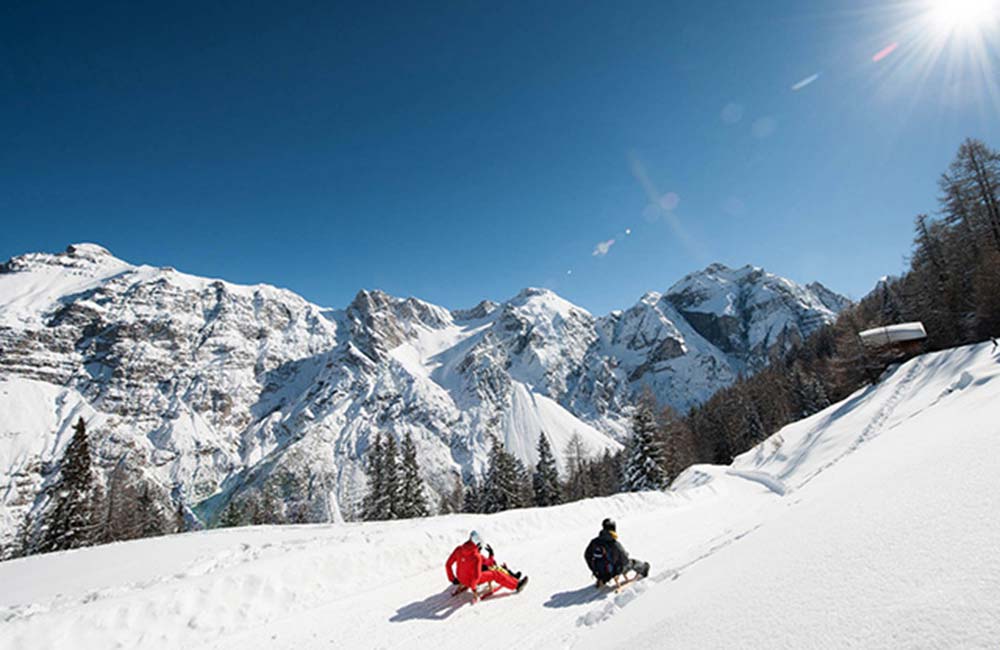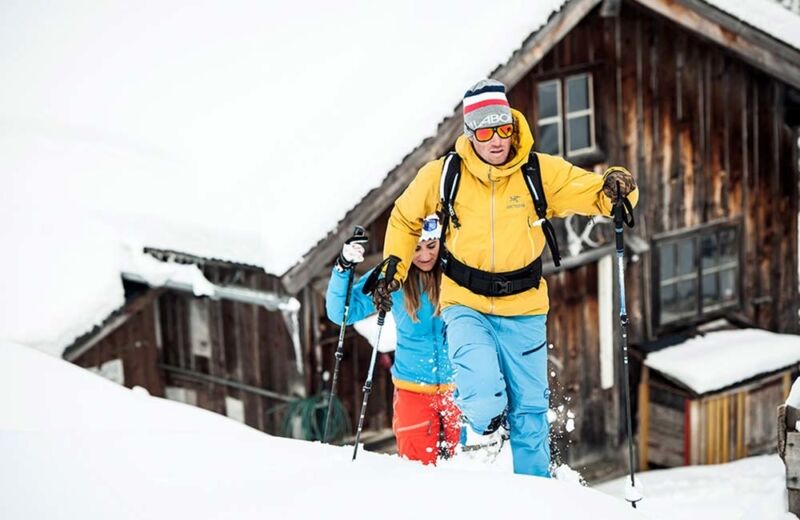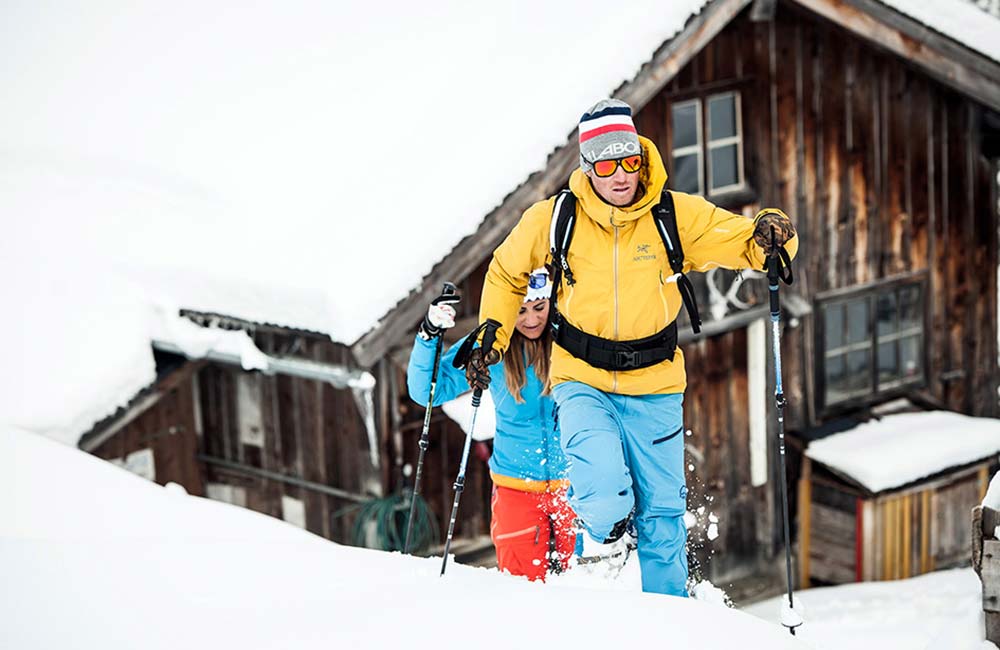 What else can you do in Stubai?
Tobogganing:
A tobogganing excursion can be combined with snowshoeing in Stubai. The Stubai Valley boasts 12 natural toboggan runs with a total length of 43km, which were awarded the Tiroler Naturrodelbahn hallmark of excellence. This makes the region not only the largest tobogganing area in Tyrol, but also one of the most varied. Night tobogganing is a particularly fun activity, which you can pursue on four lit runs in the Stubai Valley.
Cross-country skiing:
Access to the cross-country ski runs is just behind the SPA-HOTEL Jagdhof. Ski skate style along 35km of perfectly groomed runs all the way to Falbeson! This high-altitude cross-country skiing trail is always a safe option, even when there is no snow in the valley: a great way to get in shape at the beginning of winter. Experienced cross-country skiers find the varied Serlesbahnen runs particularly attractive.
Ski touring:
This sport has become super trendy in recent years, and in Stubai, intrepid ski tourers find the Eastern Alps' best touring areas thanks to its glacier, the Zuckerhütl mountain, the area around the Franz Senn Hut, and the Wipp Valley and the Sellrain Valley. There are also some brilliant tours available for beginners.
Our winter in Stubai recommendation: Winter experience – 7 nights
Enjoy 7 nights with a guided winter adventure programme including a guided snowshoe hike, a guided winter hike, curling and a tobogganing party!
Photo credits: SPA-HOTEL Jagdhof, Tourist information Stubai

If this story has got you interested in starting your journey with Niche Destinations, please enquire here.
A WORLD OF STORIES
If this story has got you interested in starting your journey with Niche Destinations, please enquire here.
A WORLD OF STORIES