PRESS RELEASE | March 2020
THE EUROPEAN AYURVEDA RESORT MANDIRA, BAD WALTERSDORF, STYRIA
EUROPEAN AYURVEDA® GOES EAST
Bad Waltersdorf, Styria, Austria – The latest venture by the Mauracher family of hoteliers, yogis and health gurus means their niche approach to healing hospitality, tried and tested at the European Ayurveda Resort Sonnhof in Tyrol, is now available near the eastern Austrian hubs of Vienna and Graz. In July 2020, investments will be made into the resort's infrastructure and design.
Unique mix of European Ayurveda® and healing thermal springs
Locating the second European Ayurveda® property inBad Waltersdorf was an inspired idea. This small market town in East Styria's gentle hill country is famous for two healing springs. The hotel evokes the grand hotels of old, and its 1,760sqm thermal spa offers a perfect and most luxurious adjunct to the palette of treatments and nutritional delights offered by European Ayurveda®.
With Christina Mauracher from the Sonnhof at the helm, the new European Ayurveda Resort Mandira Styria offers all the Ayurvedic classics. In addition to Dosha-rebalancing, Panchakarma and Ayurvedic nutrition, guests can expect an emphasis on movement and regeneration thanks to a combination of the resort's healing thermal waters and a programme of exercise and activities to ease joints, tendons, fascia and muscles. It's the perfect marriage of east and west.
Initial €1.8 million investment
In July 2020, Sunrising my Soul will have officially taken over the European Ayurveda Resort Mandira Styria. But it's not just the guests' souls that will shine, but also the resort. The Maurachers are ploughing €1.8 million into the initial refurbishments, with a total investment of €3 million planned. The renovation includes the reception area, public areas, rooms and the restaurant. In addition to the structural refurbishments, the European Ayurveda® concept is gradually being introduced.
The path to inner balance with European Ayurveda® is based on six pillars:
Consultation and treatment
Complementary medicine, Ayurvedic medicine and Traditional Chinese Medicine combined with contemporary diagnostics and treatments, tailor-made for the western world.

Healing spirit
Unfold your potential, find harmony and your true self with the help of mindfulness, mind detox and Ayurvedic psychology. Mental freedom and strength await.

Medical care
Conventional medical diagnostics and treatments include medical check-ups, GP services, emergency medical care, non-invasive diagnostic procedures and laboratory tests.

Yoga and meditation
Yoga harmonises mind, body and soul, balances the breath and stabilises somatic functions. Meditation leads us to an unusually clear view of creation and our own existence.

Exercise and regeneration
The right balance between relaxation and tension is a sound basis for harmony and health. The musculoskeletal system is often a problem area in the western world. Through a combination of Ayurveda, thermal spa waters and studies carried out by the Medical University of Graz, the Mandira offers an effective exercise and regeneration programme.

Thermal water
Immerse yourself in sublime thermal waters, a recognised medicinal resource for joint relief, toned skin and connective tissues, detox support, a boost to circulation and the immune system. Thermal water therapies and exercises stabilise the musculoskeletal system, and help to prevent rheumatism, build muscle and bone tissue, and relieve stress.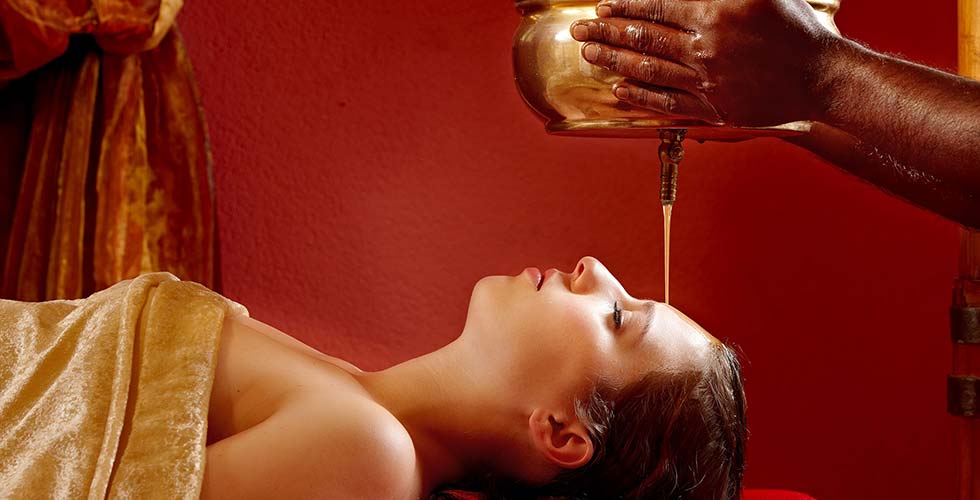 Great expectations
Formerly known as Wellness and Ayurveda Hotel Paierl **** S and owned by the Mauracher family since 01.09.2019, the European Ayurveda Resort Mandira Styria invites guests to enjoy tailor-made healing best suited to our western lifestyle and constitution. The resort will close for a short period in early summer 2020, when the Maurachers will implement a refurbishment programme based on Vastu Shastra, the Indian form of Feng Shui.
Location: Bad Waltersdorf, Styria. 60km to Graz airport (40 mins), 147km to Vienna airport (1.5 hrs).

CEO & Proprietor: Johann Mauracher.

Managing Director: Christina Mauracher.

Investment July 2020: €1.8 million

Refurbishment 2020: Restaurant, reception area, public areas and rooms

European Ayurveda® implementation: 2020-2021 beginning with intensive period of staff training

Personnel: 57 – all Paierl employees have been kept on with a view to additional recruitment

Rooms: 62 stylish rooms and suites on three floors.

Restaurant: Personalised European Ayurveda cuisine as well as fine regional and seasonal cuisine.

Thermal spa: Panorama pool, indoor thermal pool, outdoor pool, thermal hydrotherapy pool, saunas, infrared sauna, ice grotto, steam rooms, relaxation rooms and gym.

Ayurvedic treatment programmes & Mandira Spa: Panchakarma, Rasayana intense regeneration, AyurDetox, classic spa treatments, beauty treatments and much more.
You can of course still get your fill of the European Ayurveda® experienceat the Sonnhof in Hinterthiersee – where the concept of marrying Ayurveda with European requirements and a holistic, healing approach first took hold.
NICHE DESTINATIONS – A WORLD OF STORIES
A handpicked selection of awesome experiences in unforgettable places. Depart the ordinary and embark on an authentic journey with our niche insider tips. Set out on an epicurean adventure, cultural discovery, or blast of adrenalin-fuelled action. Reboot, refresh, detox in the spa and find healing for body, mind and soul. Hide away, blissfully, on a romantic interlude. Share precious time with family and friends, enjoying nature and each other's company. Make happiness your destination.
Photo credits: European Ayurveda Resort Mandira, European Ayurveda Resort Sonnhof