PRESS RELEASE | December 2017
CLEANSE, HARMONISE & HEAL: PANCHAKARMA
THE MOST FAMOUS AYURVEDIC TREATMENT IS THE SONNHOF'S SPECIAL
For many people, this is the beginning of a whole new attitude to life as Panchakarma frees the body of harmful waste products and toxins like no other detox treatment. In an era that is characterised by stress and the pressure to achieve, the queen of Ayurvedic treatments offers a positive route to long-term regeneration and a new sense of inner equilibrium. In Hinterthiersee in the Tyrol, where guests enjoy a stunning view of the Wilder Kaiser mountains, the Ayurveda Resort Sonnhof offers this treatment in its original form while at the same time integrating it into the holistic system of 'European Ayurveda' – a faithful 'translation' of the Indian system of medicine to suit our latitudes.
Health in Sanskrit means 'resting in one's self'
As well as being a healing art that encompasses a vast amount of medical knowledge, Ayurveda requires its practitioners to have a profound knowledge of the subtle network of all of life's processes. A fundamental aspect is the interplay of the complex metabolism within the body's trillions of cells – a balance that is under constant threat from stress, disease and inappropriate nutrition. The consequence is that toxins and waste materials begin to accumulate. Alarm signals like a decline in performance, delicate nerves, and mood swings indicate the presence of sensitive disorders. This is where the gentle power of Ayurveda comes into its own. Unlike other detox treatments, Panchakarma treatments not only dissolve water-soluble waste matter, but also deal with the much more significant fat-soluble toxins. This is how this age-old science restores inner harmony – in tissues and cells as well as in body, mind and spirit.
Detoxification, stress reduction, deep regeneration
All Panchakarma treatments begin with an examination and pulse diagnosis by the Sonnhof Resort's Ayurvedic specialist Gaurav Sharma. This consultation forms part of the therapy because it allows guests to gain insights into the holistic context of the treatment. The treatment itself proceeds in two phases. During the preliminary treatment, metabolic waste products and toxins are loosened with the help of Ayurvedic pure butter ghee. Ghee is able to penetrate the capillaries and cells, and is ingested each morning in increasing doses. Classic Ayurvedic oil massages support this process. An important stage in the treatment is reached after two to five days, when a mixture of castor oil, water, ginger and lemon is taken to discharge the dissolved waste products from the body. At this early stage, guests already feel significantly better as any unpleasant side effects that may have been experienced recede and a sense of lightness and joy takes hold.
However, it is the subsequent main treatment that makes Panchakarma such an intense and lasting experience. Firstly, this is when Ayurvedic food unfolds its healing powers. The Indian chef Balvinder Walia delights his guests with 'European Ayurvedic Cuisine', developed by the Ayurveda Resort Sonnhof. It is based on authentic principles and recipes, but amended by the use of local herbs and products to suit western taste buds. This diet, in combination with supremely soothing Ayurvedic massages, enables guests to experience the most profound harmonising effects. Heat therapy, Ushnodaka therapy, herbal medicine, Yoga and meditation are further elements of Panchakarma, which is available as a seven, ten, 14 or 21-day package. Even the shorter treatments lead to a palpable reduction in stress levels and have an intensely regenerating effect. After a treatment period of ten days or so, detoxification can be further intensified to expel even more waste products; this makes the treatment's effects more profound and long-lasting.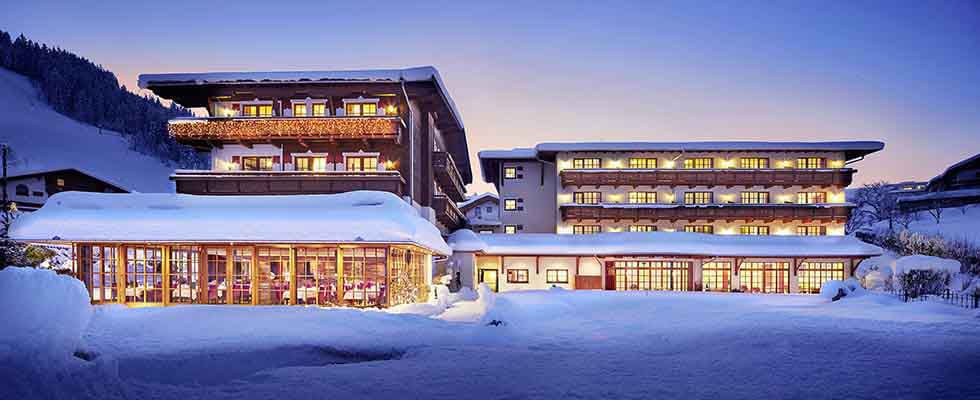 Ayurveda Resort Sonnhof
Guests at the Ayurveda Resort Sonnhof in Hinterthiersee in Tyrol enjoy a curative experience that has been adapted to suit Western needs on the basis of the three Ayurvedic pillars of 'nutrition', 'treatment' and 'Yoga'. Rather than treat symptoms only on the surface level, the balance of the Doshas is restored by means of targeted therapies and remedies. The comprehensive programme ranges from the AyurDetox short & intensive detox treatments and Fountain of Youth Rejuvenation Weeks to the Rasayana and Panchakarma treatment, the queen of Ayurvedic therapies. Ayurvedic beauty treatments and new forms of therapy, e.g. crystal light therapy and the Stimularium®, supplement the spectrum of services available at the Centre. At all times during their stay, guests are given advice and encouragement by the Sonnhof team of experts, which includes Ayurveda specialist Gaurav Sharma from India and Dr Alaettin Sinop, a conventional GP and specialist in naturopathic medicine. A fully supervised Yoga and meditation programme forms a daily part of any treatment option at the Sonnhof. The Ayurveda Resort's own 'European Ayurvedic cuisine' culinary brand is another fundamental constituent, which takes into account the nutritional principles of Ayurveda and appeals to European tastes by utilising first-class products locally sourced from their own farm Lindhof.
Advance reservation is essential. Panchakarma programmes from €1,525 per person excluding accommodation. Standard double rooms from €980 per week.
Reservations: www.sonnhof-ayurveda.at / +43 512 377305
Ayurveda Resort Sonnhof is included in niche destinations distinctive portfolio:
niche destinations is a travellers' kaleidoscope for distinctive places with attitude, owned and managed by like-minded independent individuals, proud of their heritage and assertive about their future.

niche destinations promotes pioneering health retreats, must-go gourmet restaurants, quirky Alpine lodges & hideaways, ski nirvana, mountain Spa paradise, a mysterious encounter with Atlantic Morocco, hidden gems of local art & culture and the glorious beauty of nature.

niche Destinations is a discovery of the unexpected, a sense of place, responsible & sustainable tourism, relaxed surroundings, understated elegance and generosity as a mind-set.