GERMANY
BAD PETERSTAL-GRIESBACH, BADEN-WÜRTTEMBERG
DOLLENBERG SCHWARZWALD RESORT
| | |
| --- | --- |
| Experience | Welcome to foodie heaven |
| Segment | Tastemakers |
| Rating | 5-star superior |
Dollenberg cuisine
From the very moment you step out of bed and make your way down to breakfast, you know your taste buds are in for a treat. From the lavish breakfast buffet to a 6-course evening meal in the 2-Michelin-starred Le Pavillon restaurant, culinary pampering at the 5-star superior Dollenberg Schwarzwald Resort lasts from morning to night. The cuisine in the hotel's various foodie destinations is inspired by its position in the heart of the Black Forest and on the French border – the stunning views of verdant flora from the hotel's vantage point on its own mountain only enhance the experience. Chef Martin Herrmann and his team create tantalising dishes with a sophisticated melange of French, Baden and German cuisine. Welcome to foodie heaven!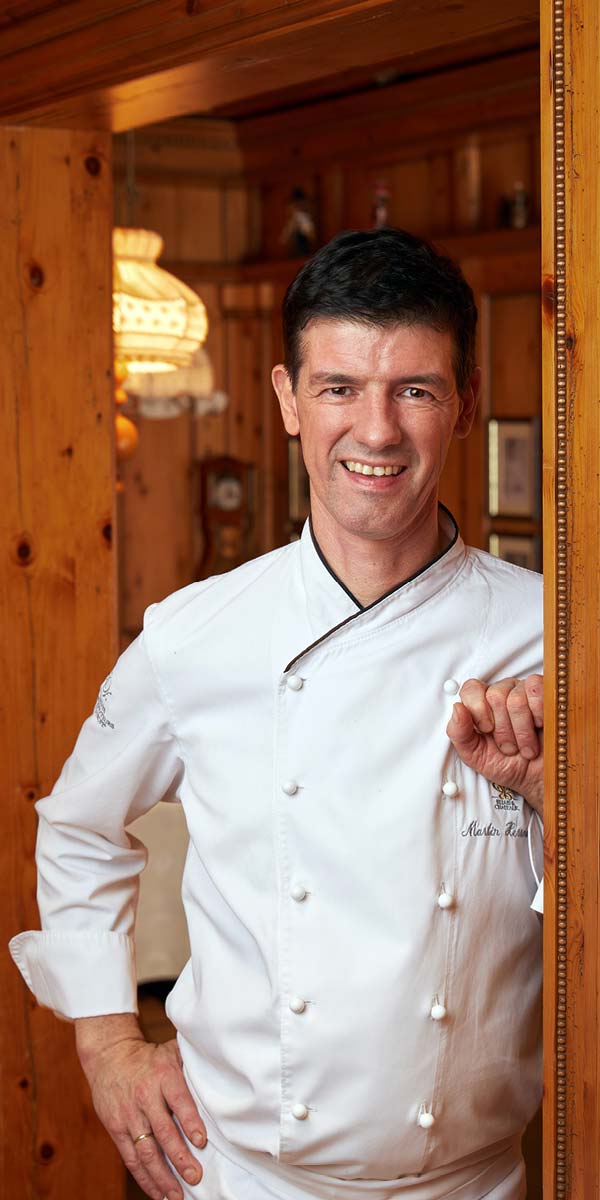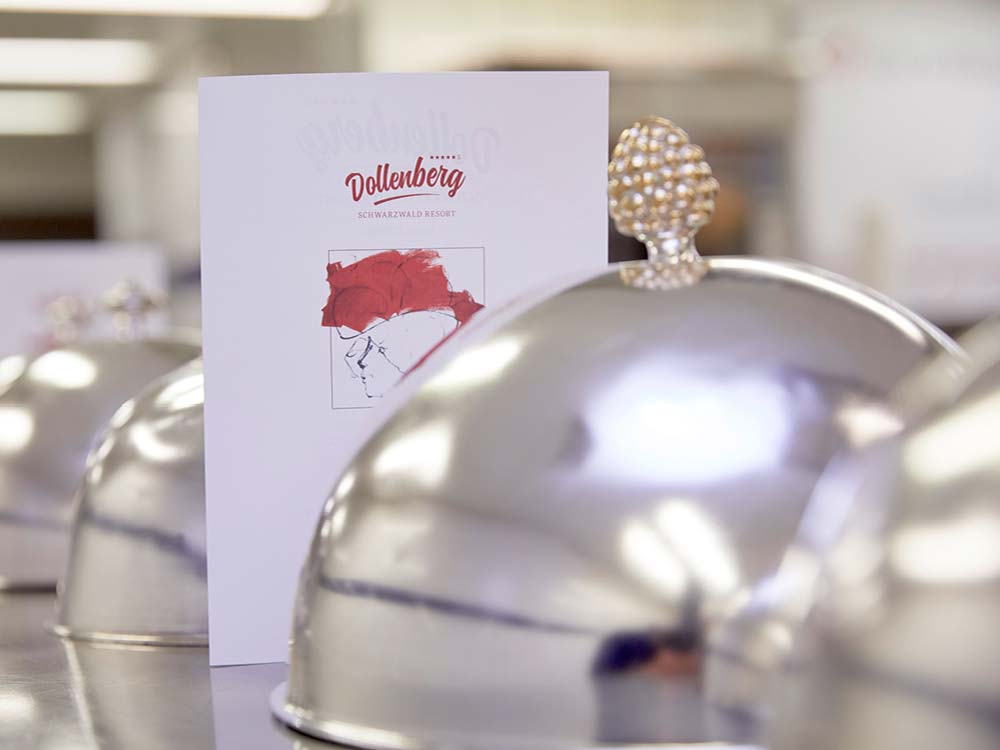 2-star cuisine, 5-star service
The Dollenberg's Le Pavillon kitchen is one of the best in Germany, with 2 Michelin stars awarded in 1998 and 2010 and a whole host of other impressive accolades to its name. Chef Martin Herrmann combines his talent and expertise with market-fresh ingredients, harmonising flavours, textures, aromas and colours to bring sensational taste creations to the plate. Somehow both simple and sophisticated, the unmistakably French cuisine has just the right dose of modernity to give it the 'je ne sais quoi' guests crave. An exquisite selection of wines from sommelier Christophe Meyer's cellar – as well as a stylish interior and excellent service – further add to the gourmet experience.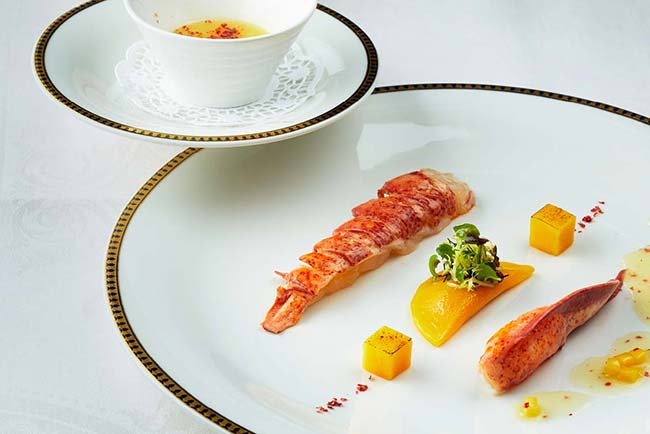 Baden cuisine with a touch of extravagance
The Dollenberg mountain is also home to the award-winning Restaurant Kaminstube – a more intimate setting where you can spend the evening cosied up by the fire in the wood-panelled Stube. The restaurant adds a dash of extravagance to traditional Baden cuisine making it a must-see destination for foodies seeking an authentic experience.
Mountain hut magic
You can't hike past the Renchtalhütte without stopping for a bite to eat. The views from the terrace alone are enough to stop you in your tracks, but it's the enticing aromas from the restaurant that will make you stay. The former skiers' and hikers' mountain clubhouse serves specialities from the Black Forest and Alsace including traditional Swabian ravioli, Alsatian Bäckeoffe stew, fondue and so much more. Mouthwatering.


Experiential gastronomy at the Dollenberg
Tischlein, deck Dich! It's all about the views during this al fresco lunch experience created by Martin Herrmann in the Dollenberg's own park.

Kitchen party every Tuesday with live music and titbits to try in the 2-Michelin-starred kitchen.
Wine cellar tours and tastings with sommelier Christophe Meyer.

Meinrad Schmiederer's Confiserie Rumpelmayer in Baden-Baden – pay a visit and enjoy a sweet treat!
Photo credits: Michael Huber, Dollenberg Schwarzwald Resort/Hoffmann