AUSTRIA
SERFAUS-FISS-LADIS, TYROL
SCHLOSSHOTEL FISS
| | |
| --- | --- |
| Experience | Best family ski resorts |
| Segment | Carve your niche, Family affair |
| Rating | 5-star |
Skiing at one of the best family ski resorts
The perfect skiing holiday should appeal to every generation: that goes without saying, but the needs of infants, children, teens, twenty-somethings, adults and seniors can vary enormously. The Schlosshotel Fiss tunes into the demands of every visitor, young and old, while Serfaus-Fiss-Ladis is recognised as one of the best family ski resorts in Austria.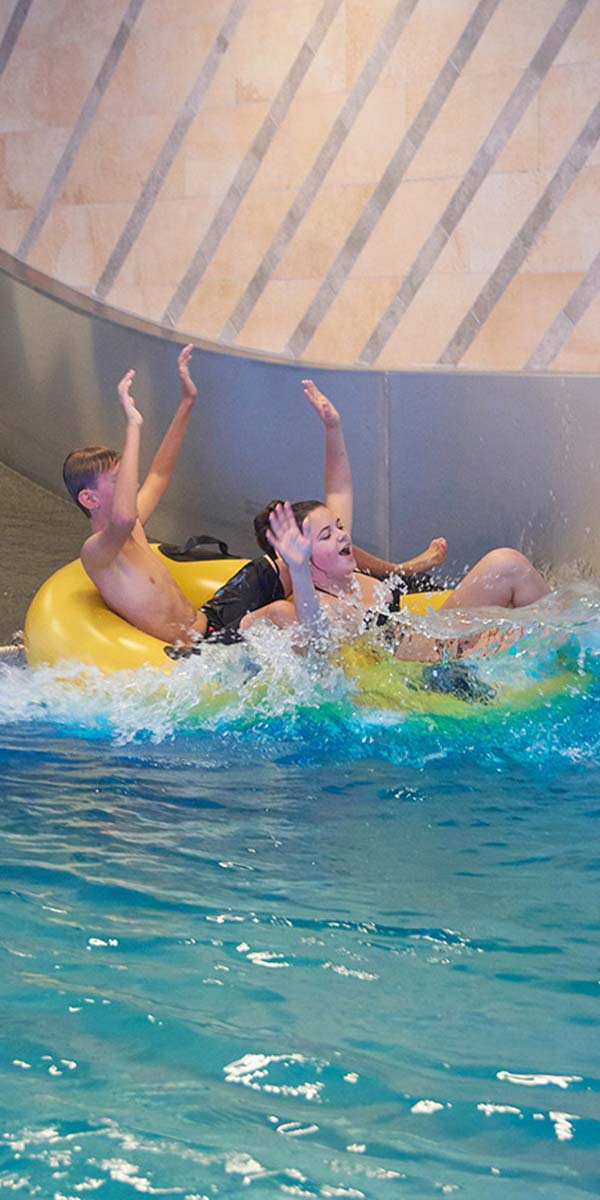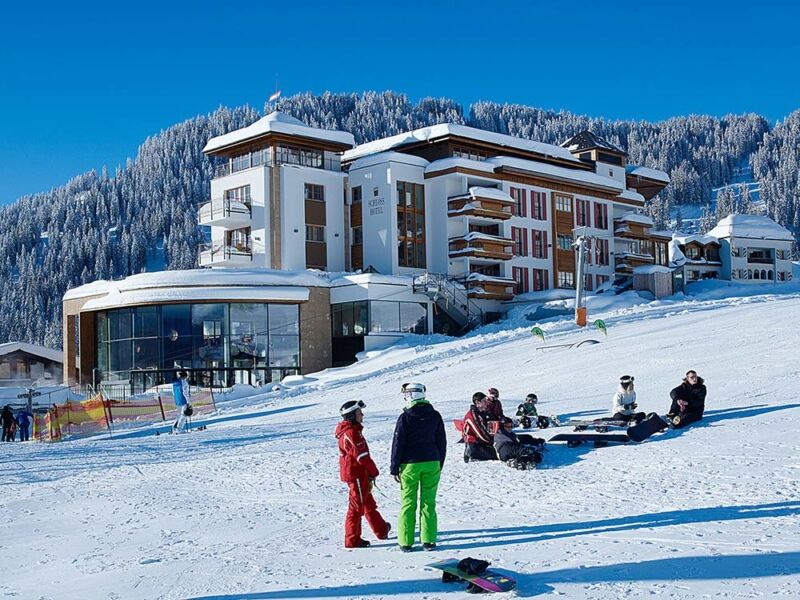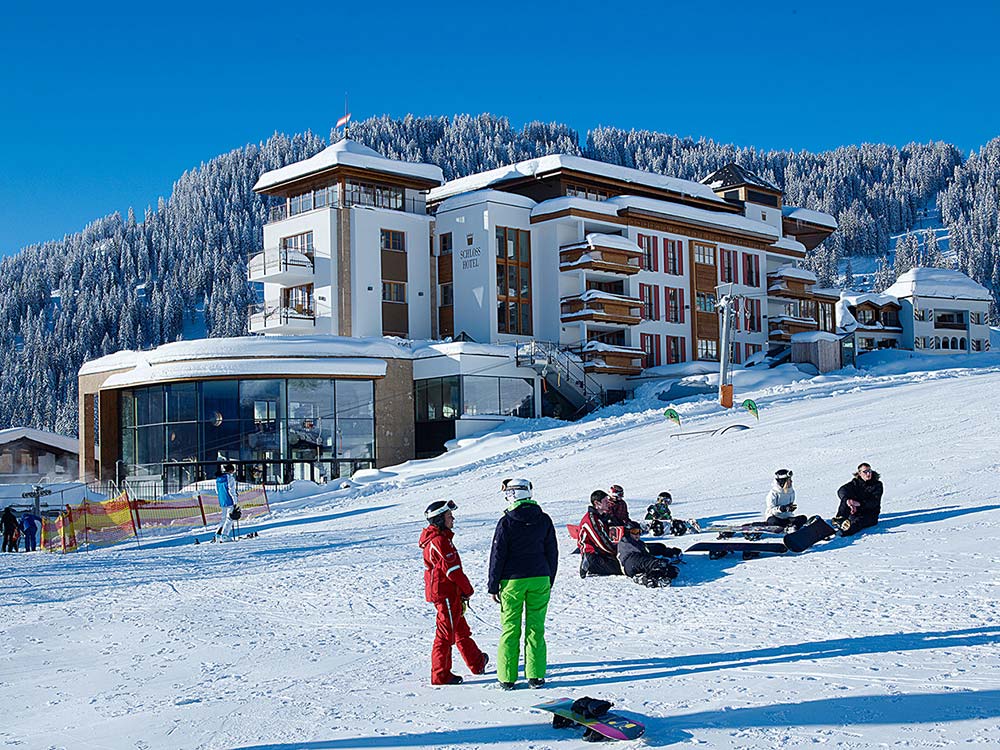 Child-free time
If you are aching for a few hours on the slopes but your little one is still too small to ski, they will be well looked after at the Schlosshotel Fiss Kids' Club. Knowing that your little darlings are in safe hands with trained childcare staff, you can enjoy your day's skiing worry-free. With crafts, painting, playing and dancing, the varied children's programme fosters creativity, team spirit and a connection with nature.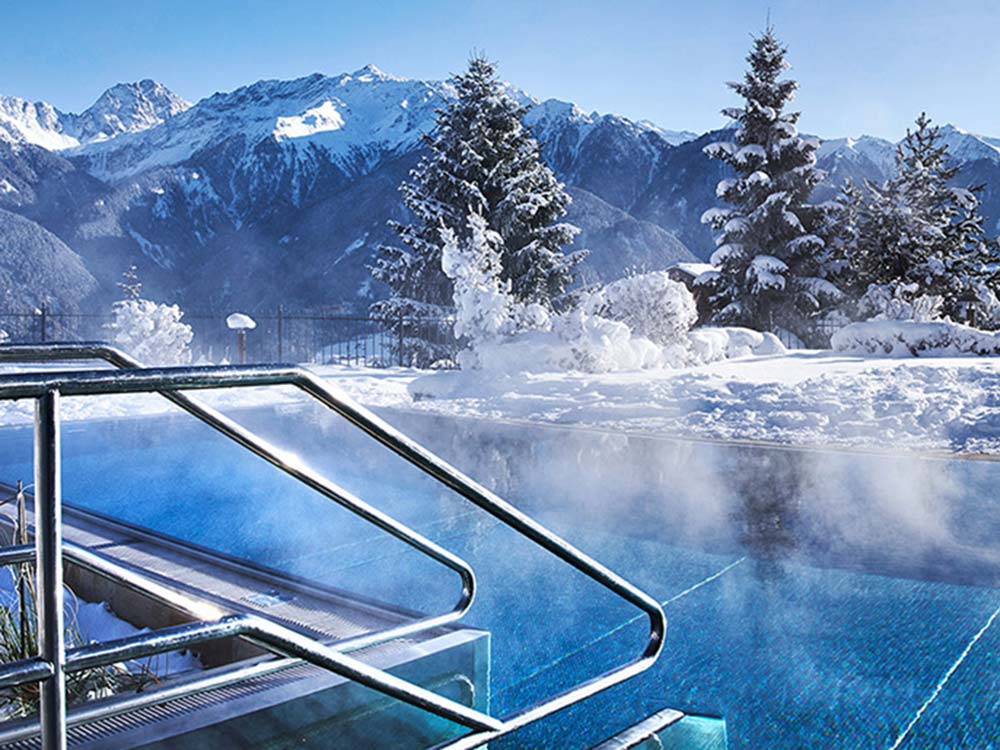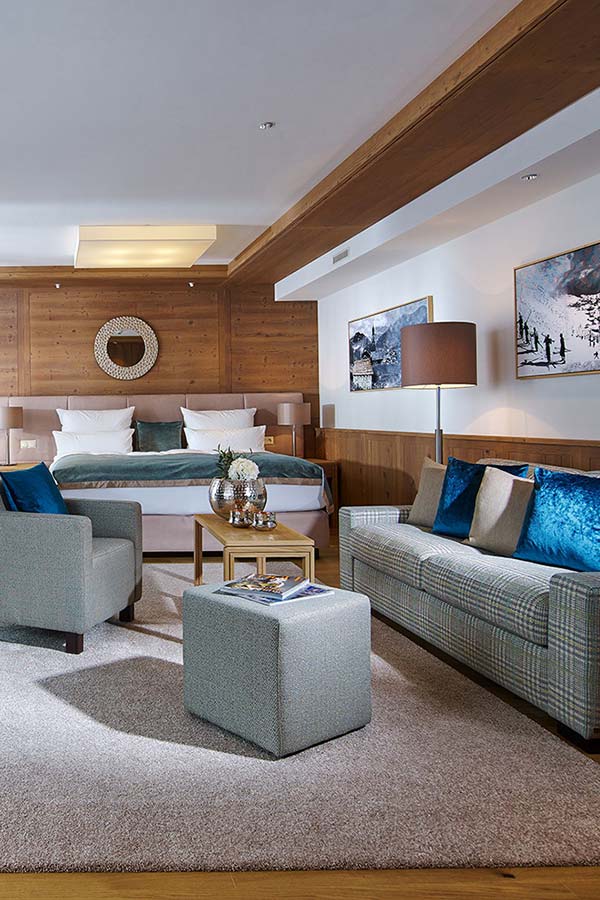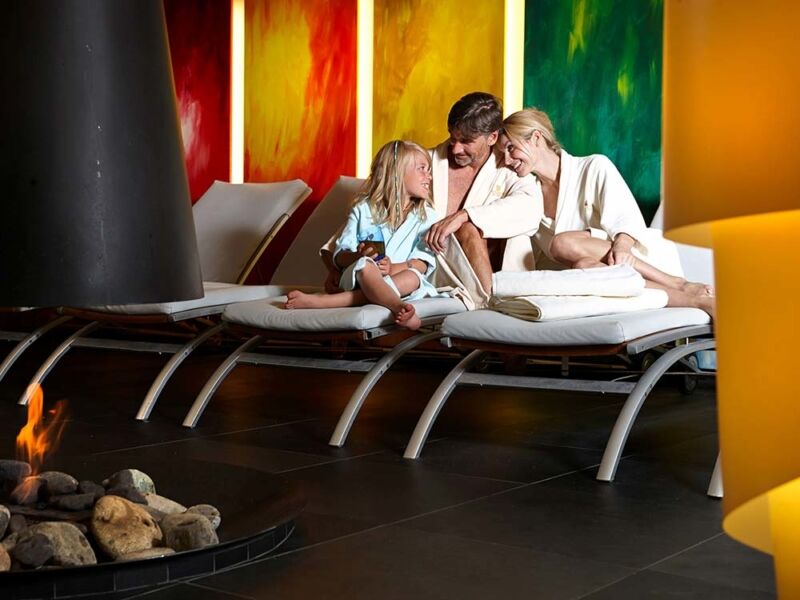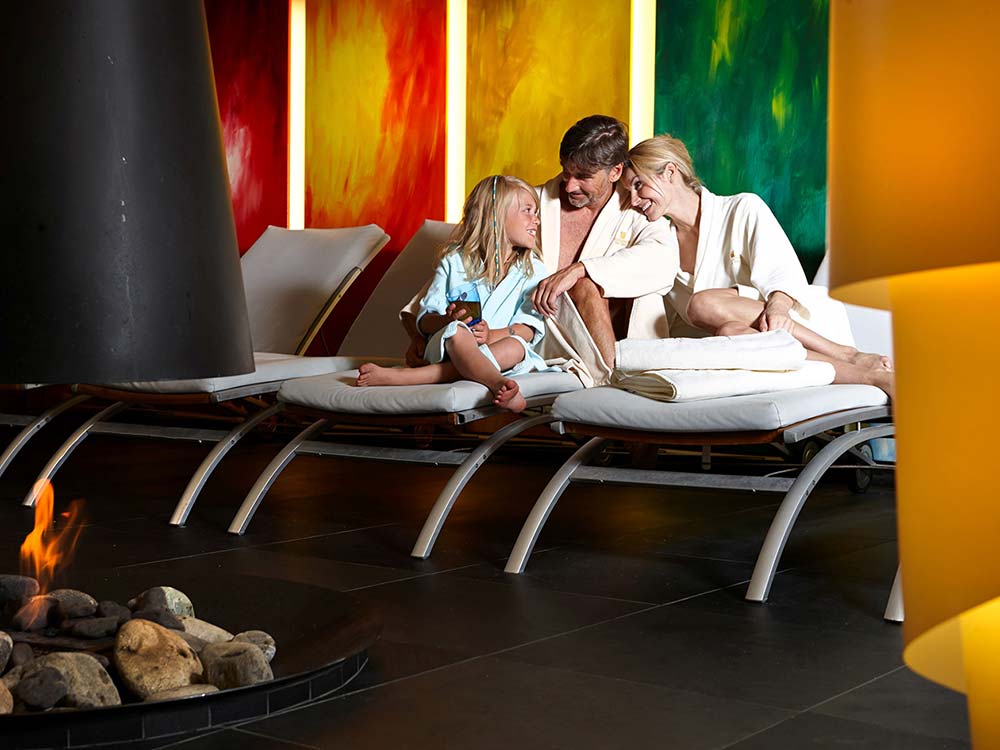 Stress-free skiing
On skiing holidays at the Schlosshotel Fiss you can relax and find everything within easy walking distance. From the Schlosshotel, you don't even need to take a car or ski bus to reach the piste. Ski-in & ski-out at the 5-star hotel means your holiday is on the piste: your day's skiing starts with a short journey in the lift at the sports shop. And before carving your first turns, wave to your friends or family in the outdoor Jacuzzi…
Note: Austria's award-winning (and largest) family ski area at the foot of the Samnaun mountain range offers 1,600m elevation gain (from 1,200m to 2,820m above sea level), an extensive range of slopes to suit the whole family – beginners and pros – and panoramic views from the sunny mountain plateau.
Fun and action for kids and teens
The youngest skiers will find the Kinderschneealm, the Murmlipark, Bertas Kinderland, several excellent ski schools, all-day childcare, a children's restaurant and many more family-friendly attractions. All of this, together with the great facilities at the Schlosshotel Fiss, makes a skiing holiday with small children a perfect outdoor and indoor experience.
For older kids, teenagers and twenty-somethings, the ski area offers no fewer than nine Fun Areas for freestyling and freeriding. True to the motto 'Feel Free', the snowpark areas, freeride routes and the innovative Fun Slope merge into one big winter sports paradise. Broad pistes offer ample space for carving and snowboarding, and are suitable for all ages and abilities – and the gorgeous views of the Tyrolean mountains are a bonus! A skiing holiday straight from the pages of a picture book…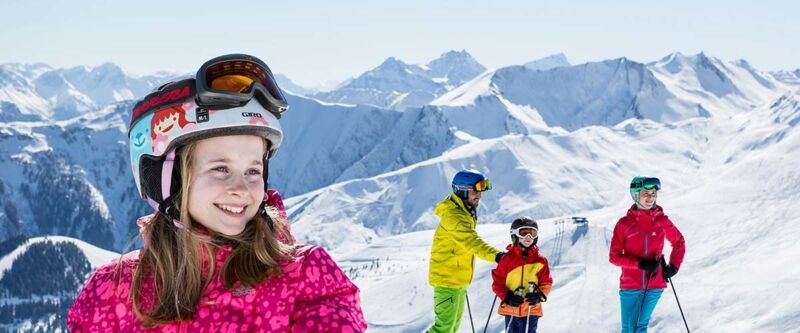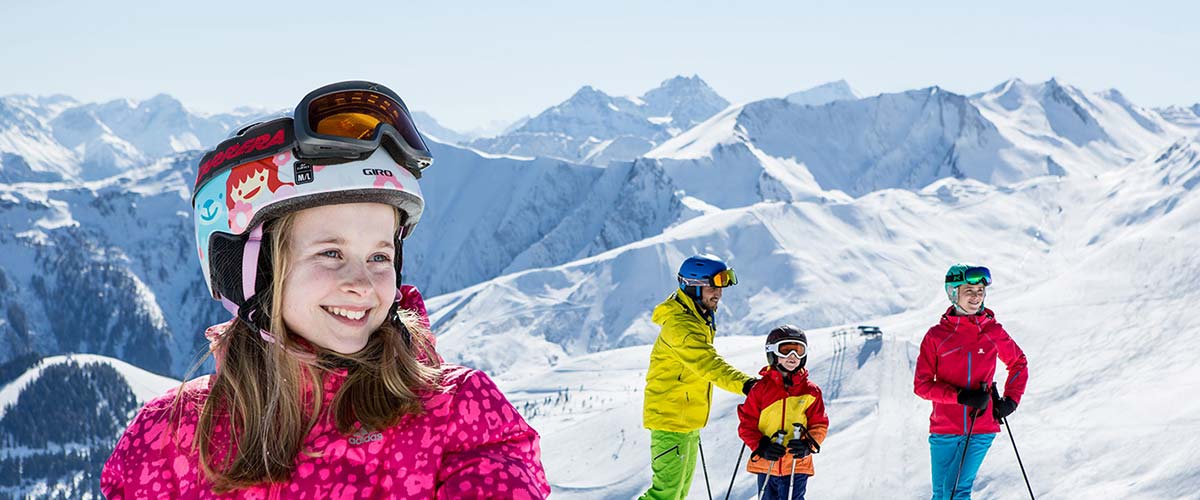 Not forgetting the young at heart
Besides its varied range of attractions for families, the Serfaus-Fiss-Ladis ski area has become a best kept secret amongst senior skiers. It's not surprising: family skiing holidays at the Schlosshotel Fiss and in the Serfaus-Fiss-Ladis ski area are truly focused on every generation. The climate is among one of the biggest advantages for seniors, with more than 2,000 hours of sunshine per year and guaranteed snow. Since they are not restricted to usual holiday times, they can benefit from the favourable climate outside of the peak season. The whole experience is made even sweeter with a discount for anyone over 64 years old.
Schlosshotel Fiss guests may prefer to use the in-house ski depot and ski right out of the hotel. All of the ski lifts in Serfaus-Fiss-Ladis can be easily accessed, with no stairs to climb, and the ski area offers excellent accessible refreshment stops. The slopes are well groomed, wide and clearly signposted. There's also a wide range of suitable skiing lessons for seniors, whether for complete beginners or practised skiers who wish to fine-tune their skills.
Note: You will find shops, pharmacies and doctors close to the Schlosshotel Fiss. Of course we hope you won't need to use any of them, but they are there for you at any time!




Skiing holiday in Serfaus-Fiss-Ladis highlights
214km of piste fun for the whole family

Most family-friendly ski area in the Alps

Top infrastructure and services for seniors

68 state-of-the-art lifts

Numerous restaurants and feel-good stops

Top freestyle and freeride ski area

Gentle winter sports with unlimited possibilities

Ski-in & ski-out at the 5-star Schlosshotel Fiss

First Tracks

Snowcat tour

Adventure Night

Serfaus village railway
Nightflow & Kids-Night

Crystal Cube

Sunset dinner

PlayIN indoor playground & climbing facility

Fisser Flieger & Skyswing

Magic Ladis

Tobogganing and foodie night

Schneisenfeger family roller coaster

Sunrise at Lake Hexensee

Masner Express

A peek behind the scenes

Serfauser Sauser
Photo credits: Schlosshotel Fiss, Mike Rabensteiner, TVB Serfaus-Fiss-Ladis, Skischule Fiss-Ladis