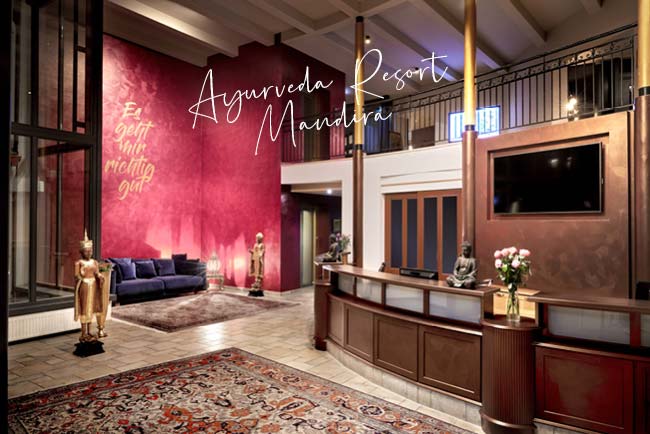 Ayurveda Resort Mandira
| | |
| --- | --- |
| Country | Austria |
| Area | Bad Waltersdorf, Styria |
| Property | Ayurveda Resort Mandira |
| Segment | Health highs |
| Style | Innovative Styrian grand hotel flair meets Holistic Ayurveda |
Holistic Ayurveda in the Styrian thermal spring region – a new dimension of restoration
THE STORY
If you've been umming and ahhing over an Ayurvedic retreat, but would like to avoid long-haul travel, the Ayurveda Resort Mandira is made for you! Whether you're an Ayurvedic amateur, a detox devotee, a Panchakarma pundit or in need of inner and outer nourishment, the Mandira ticks all the boxes. The Holistic Ayurveda resort provides all-inclusive care from qualified Ayurvedic specialists, as well as space to pause, rediscover yourself and recharge your batteries. Renew your energy in East Styria's gentle, relaxing landscape. The team of experts at the Mandira takes care of your wellbeing and supports you on your path to regeneration. Holistic Ayurveda is based on six pillars.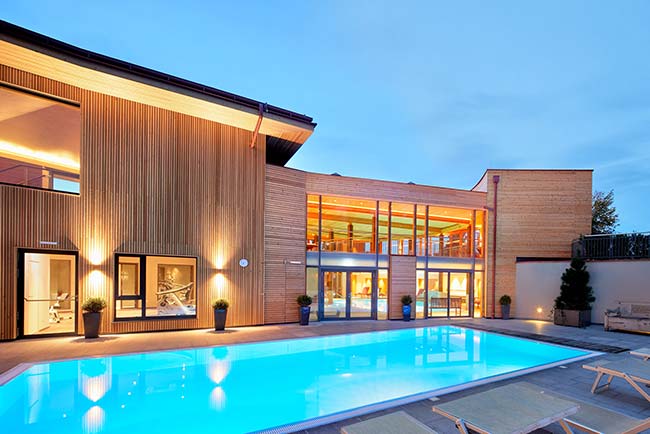 Discover the Ayurveda Resort Mandira

Tea and hot porridge are the perfectly delicious preparation for my journey towards health and self

After a wonderful Yoga class, it's time for my pulse diagnosis: the treatment programme begins

A flowing oil treatment and an Energy Body Balance massage is all it takes for the stress to slide away

I sip an Ayurvedic tea in the calming Lavender Library

After refuelling on a delicious Ayurvedic lunch, the lush green hills beckon me outdoors

Thermal water therapy: my back is so grateful!

Swapping social media for meditation is a profound experience

Cycling in the thermal region: it's exercise and it's fun too!

Dinner: my nutrition plan has been perfectly tailored to me

Another visit to the Ayurveda and Thermal Spa. I shut my eyes. This is for me, no need for words…

The 60 rooms and suites adhere to the Sattvic principle of serenity: comfortable feelgood spaces in Ayurvedic hues nestle in the unique landscape of the Styrian thermal region, providing havens of relaxation, regeneration and mental detoxification. All are equipped with a TV and Wi-Fi. Insiders tip: the new Mandira Garden junior suites deluxe.

The diet, available foods and climate; the daily wants and issues; the lifestyle diseases, needs and aspirations: one thing we can definitely say about Europe and India is that they pose different sets of challenges. For this reason, Ayurveda Resort Mandira analysed the teachings of Ayurveda in detail before adapting them to suit the requirements and lifestyles of Europeans. Subsequently developing new methods, recipes and treatments in combination with other healing and therapeutic techniques that are tailored to suit western society. Holistic Ayurveda combines the best of two worlds.
Whether your issues are physical, emotional or both, this holistic health concept combines traditional Ayurvedic and naturopathic knowledge with contemporary medicine to provide holistic diagnostics, therapy, prevention and information. Study and understanding are at the forefront. All recipes, therapies and products have been developed and checked by experts.

The wellbeing area is a unique combination of Ayurvedic and thermal spa spread across 1,760sqm with a vast array of facilities. Guests enjoy classic spa and Ayurvedic treatments as well as signature treatments. Ayurvedic detox and Panchakarma programmes balance your individual constitution and include Yoga and meditation alongside Holistic Ayurveda treatments and consultation. Dedicated modules e.g. for burnout prevention and to improve the immune system are designed for those who need to escape from busy schedules, recharge, renew and rebalance their mind body and spirit. A dedicated programme helps guests ease into menopause. Carefully selected treatments specifically designed to deal with masculine issues complete the range on offer. The local and international team of therapists are fully trained in Ayurveda and undergo a rigorous programme of continuous professional development to ensure the best possible experience.
A unique combination of Ayurvedic and thermal spa. 1,760sqm of healing wellbeing. Bathe yourself healthy: Panorama pool (32°C), indoor thermal pool (32°C), outdoor pool (28°C), thermal hydrotherapy pool (36°C). Feel the heat and relax: Celtic Lautrum sauna (90°C), Styrian herbal sauna (65°C), Minerals steam room (45°C), Saline sauna (75°C), Infrared sauna. Take it easy: Buddha's Place relaxation room, Ganesha's Spirit relaxation room, comfortable relaxation areas throughout the bathing and sauna area. Cool: Ice grotto. For that fitness extra: Gym with cardio and weight machines, daily activity and exercise programme with Yoga and meditation, breathing exercises (Pranayama), mindfulness lessons, sauna infusions, thermal aquagym, fascia training, Nordic walking, cycling and much more.
The Ayurveda Resort Mandira Styria covers all the healthy eating bases: from seasonal Styrian specialities to strict Panchakarma purification. Five excellent healthy eating concepts provide choices for the widest range of needs and desires: from Mandira-Ayurveda to nourishing Rasa & Yana rejuvenation support, Ayur-Detox nutrition and the intense Panchakarma diet. The Mandira is an oasis where health-promoting teas and drinks are always within reach. A range of Ayurvedic, Dosha-based teas is even included free of charge in all Panchakarma programmes. The organic juice bar at the heart of the breakfast buffet is where guests can press their own fruit, herb and vegetable cocktails.

Panchakarma programmes, tailored to western requirements

Detox and regeneration on mental and physical planes

Burnout prevention and recovery

Spinal and joint complaints

Boosting the immune system

Rehabilitating and regenerating the digestive system

Lifestyle changes

Shedding weight – both physically and mentally

Sleep disorders

Sustainable stress management

Wellbeing, health and happiness

Menopausal symptoms

Masculine issues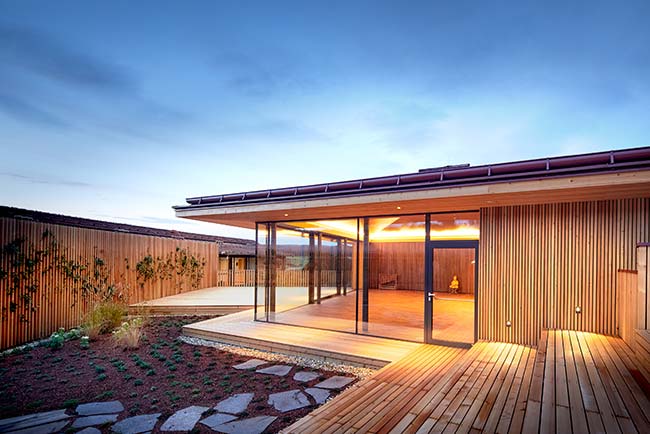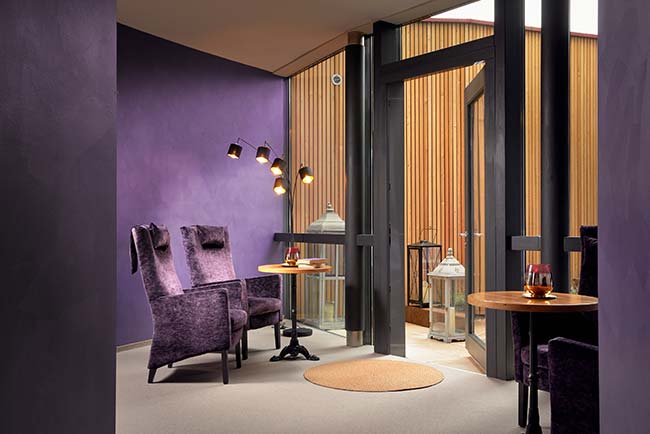 Activity & exercise programme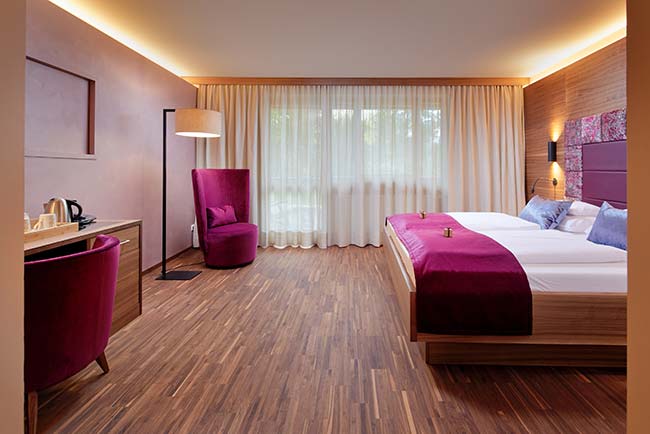 FIND THE AYURVEDA RESORT MANDIRA
A haven of peace and relaxation, surrounded by the gentle hills of the East Styrian Thermenland in the spa town of Bad Waltersdorf. Styria is the green heart of Austria. And East Styria is its garden, famous for fruit orchards and thermal waters. The Ayurveda Resort Mandira is 40km from Graz Airport and a 1.5-hour drive from Vienna Schwechat Airport. Two-minute transfer from/to Bad Waltersdorf train station.