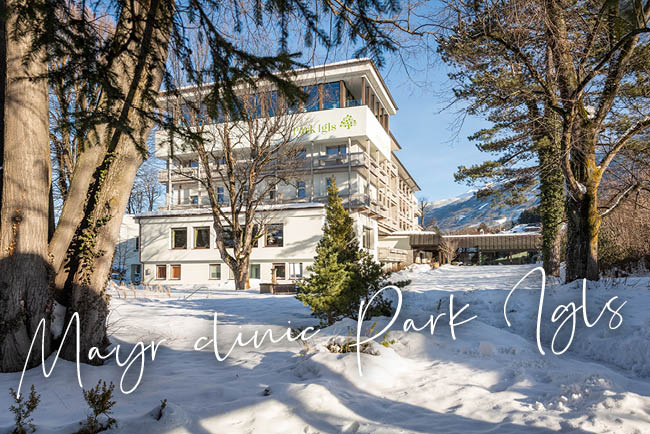 Park Igls Mayr Clinic
| | |
| --- | --- |
| Country | Austria |
| Area | Igls, Tyrol |
| Property | Park Igls |
| Segment | Health highs |
| Style | Harmonious, energising atmosphere with friendly and attentive service |
| | |
| --- | --- |
| Member of International Association of Mayr Doctors | |
| 4-star | |
ONE OF EUROPE'S LEADING HEALTH RETREATS FOR GOURMET FASTING AND HOLISTIC REGENERATION – A MAYR RESPITE FOR BODY, MIND AND SPIRIT
THE STORY
It's time for health, time to focus on yourself – and your wellbeing. Cleanse body and mind at Park Igls Mayr clinic with Modern Mayr Medicine, a cutting-edge conventional and complementary medicine based on the gut as the 'root system' of a human being. The gut supplies the body with nutrients. Nevertheless, the way we deal with this important organ on an everyday basis is neglectful: we tend to eat too quickly, too much, too often and at the wrong time. This puts pressure on the intestine, liver and all associated organs, resulting in digestive and metabolic disorders, joint and spinal pain, food intolerances, arteriosclerosis, sleep disorders and general impaired performance.
Modern Mayr Medicine is a holistic approach based on the findings of Dr FX Mayr and forms the heart of the diagnostic and therapeutic work at Park Igls. The focus is on investigating the cause of disease – not primarily on curing symptoms – with detoxifying, cleansing and improving gut function at the top of the list. The body is cleansed, the digestive system is regenerated – thereby improving the effectiveness of other healing methods.
Your stay at Park Igls begins with a medical health check. Based on the results, your Mayr physician determines a personal prevention and treatment plan. Regular medical checks ensure specialist care and manual abdominal treatments promote detoxification. You will soon notice impressive results in your metabolism, blood pressure and weight, as well as in your body's natural self-healing ability. Good health equals quality of life. Take a deep breath in one of Tyrol's most beautiful places and unlock self-healing – it's the pathway to a new lifestyle.
WINNER
Listing – Tatler Spa Guide 2019

Park Igls amongst 'Best Spas in the World'– Condé Nast Traveller Spa Guide 2018

GEO SAISON quality-seal in the wellness category ¬ GEO SAISON 2018

Listing – Tatler Spa Guide 2016

Listing – Tatler Spa Guide 2017

Park Igls amongst 'Best Spas in the World' – Condé Nast Traveller Spa Guide 2016

Spa award: 'Most Effective Medi-Spa' – Condé Nast Traveller Spa Guide 2015

'Best for Detoxing Mind and Body'– Tatler Spa Guide 2015

'The favoured spot for the Mayr Method' – Condé Nast Traveller Spa Guide 2014

100 Best Spas in the World 2014 – Top Santé

Spa trophy: 'Best for Medical Marvels' – Tatler Spa Guide 2014

'Best Destination Spa 2013' – Condé Nast Traveller Readers' Travel Awards 2013

Park Igls amongst 'Best Spas in the World' – Condé Nast Traveller Spa Guide 2013

Listing – Tatler Spa Guide 2013

Listing – Tatler Spa Guide 2012

Listing – Condé Nast Traveller Readers' Travel Awards 2012

Spa trophy: 'Hardcore turnaround' – Tatler Spa Trophy 2011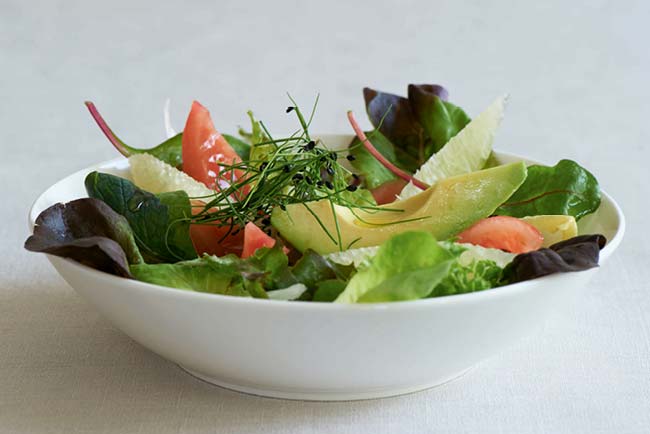 DISCOVER Park Igls

Morning walk and Kneipp treatment in the park

Mayr breakfast on the terrace

Massages, baths and therapeutic applications

Guided herb walk in the sunshine

Tea and base broth by the open fire

Kybun® and Yoga in the panoramic gym

Group mental coaching session to help me de-stress

Putting and chipping on the hotel's own green in the park

Relaxing in the spa, swimming in the indoor pool

Dinner rich in alkaline foods
The 51 contemporary rooms and suites at Park Igls offer stunning balcony views of the Alps, the Patscherkofel mountain, and the Nordkette mountain range. At 900m above sea level, the fresh mountain air helps guests to sleep deeply.
The en-suite bathrooms include a bathtub and/or shower and a bidet. Every room is equipped with a flat-screen TV, free internet access and a safe. Many of the deluxe single rooms and suites are also equipped with their own infrared saunas for even deeper relaxation before bed. Two single rooms are accessible for people with disabilities.
There are eight dietary stages to the Modern Mayr cuisine, ranging from fasting (drinking tea and eating crispbread) to the Mayr Energy diet (breakfast, lunch and dinner). During the initial consultation, guests and their physician decide upon which stage to enter the Mayr Therapy.
Modern Mayr cuisine combines natural ingredients with culinary skill. Special attention is paid to the food's acid-base composition, as well as its regional and organic origins. Eating at the right time of day is also an essential component of a healthy diet. Your Mayr physician takes into account the key principles of nutritional therapy, such as reducing carbohydrates and gluten, and making provisions for potential intolerances. Chewing properly and eating more slowly improve digestion, sensitise the natural feeling of satiety and help sustain a healthy diet. You will experience the flavour of good food in a totally new way!

A consistent, well designed exercise programme can help achieve equilibrium in both body and mind. 20 minutes of exercise a day is all that is needed to boost both physical and psychological resources, which is why it is integral to Modern Mayr. On the high plateau in the heart of the Tyrolean Alps, guests enjoy crystal clear mountain air and matchless exercise conditions in incredible surroundings. In this environment, your motivation comes from within!
Park Igls Mayr clinic offers a varied range of exercise opportunities: in the panoramic gym, the indoor pool, the fitness studio and the relaxation room. Your personal exercise programme is tailored to your needs and you will notice your physical fitness improve steadily with the help of sports coaches and sports scientists. Personal trainers can also help improve your fitness and performance.
FX Mayr's approach to early diagnosis and cutting-edge conventional medicine play a central role in Modern Mayr. Unique diagnostic modules, medical services and treatments, specialist examinations, health psychology, medical massages, physical therapies and baths, spa body treatments, physiotherapy and detoxifying treatments form the core of Modern Mayr Medicine.
Treatment programmes
Mayr Detox:
Mayr Basic
Mayr Classic
Mayr Intensive
Mayr Short Stay Programme

Mayr Focus:
Mayr De-Stress
Mayr Physio
Mayr Metabolic
Mayr Neuro

Diagnostics & Medical Services:
Ultrasound Screening Programme
Super Medical Check
Gender-Based Medicine

Mayr Movement:
Golf
kybun®
bellicon®
Feldenkrais®
Yoga

Specials
Feldenkrais® and Mental Coaching@Mayr
Yoga@Mayr
New Year's Eve Programme

Spa facilities
15x6m indoor swimming pool with integrated massage loungers and view of the park • Sauna area with Finnish sauna, bio sauna, textile sauna, steam room • Infrared cabin • Meditation and relaxation areas • Loggia with reading corners • 120sqm beauty salon & hair salon – the salon's ethos is complementary to the Modern Mayr programme with treatments that stimulate the detoxification and regeneration process
The Park Igls team of medical specialists is on hand to provide a range of diagnostic options. Thanks to the resort's close collaboration with Innsbruck University Hospital and wide range of specialist consultants, guests at Park Igls can benefit from the most up-to-date examination methods to counter silent conditions and chronic diseases at an early stage.

Perfecting your swing with Austria's only TheMedGolf® institute on-site

Gender-based medicine

Holistic healing

Gourmet fasting

Exercise in a breathtaking environment

Laser-therapy – a pain-free therapeutic treatment

Detox and weight-loss

Preparing you to stick to a healthy lifestyle even after your stay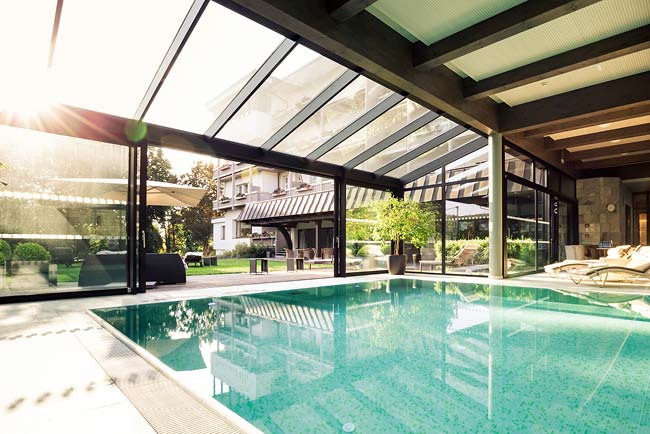 PERSONALISED EXERCISE PLAN
TheMedGolf® institute on-site
Feldenkrais & Mentalcoaching
FIND PARK IGLS
Park Igls is located on a sunny plateau above Innsbruck, set in its own park and surrounded by majestic Tyrolean mountains in the heart of the Austrian Alps. Innsbruck airport is just 15 minutes away, Salzburg 90 minutes and Munich is a 2-hour drive.
Images: fred@einkemmer.com, www.rothmaerchy.com