Burning Ayurvedic herbs with the Sonnhof in Tyrol, Austria
Top tips for purifying during the 12 Raunächte nights
Even today, in a time when customs and traditions are often forgotten, many people still use the 12 Raunächte nights after Christmas as a time to perform purification rituals. According to ancient traditions, the world experiences a struggle between chaos and order during the Raunächte from 25 December to 6 January. It is a time of change and new beginnings and, therefore, the perfect time for deep cleansing and focussing on the essentials.
A centuries-old tradition in Tyrol, the burning of herbs accompanied by prayer, is said to drive away evil spirits, demons and chaos. The Ayurveda Resort Sonnhof in Thiersee, Tyrol, Austria believe there is great power in burning herbs. By placing burning medicinal plants in bowls all around the house you not only protect the home, people and animals in it, but also focus on yourself, collect your thoughts and leave everyday life behind for a few moments.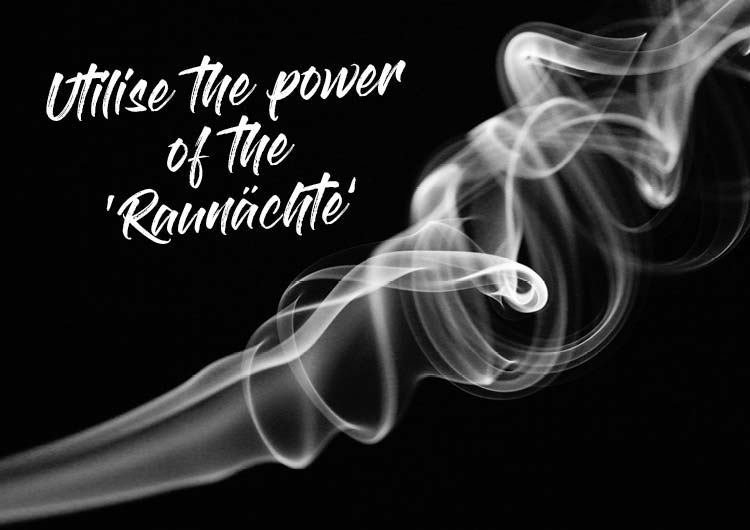 The power of herbs
Christina Mauracher, European Ayurveda® specialist and head of the AyurvedaCentre at the Ayurveda Resort Sonnhof explains: 'For me, sage and juniper are the most important herbs for burning. Sage has great cleansing power, while the intense aroma of juniper drives away negative energy. Camphor, myrrh and thyme are also suitable for burning. Of course you can also combine different herbs. I recommend that everyone develops their own incense ritual. Even the less spiritual among us will quickly find that it helps them to gather their strength and concentrate on what is important to them.'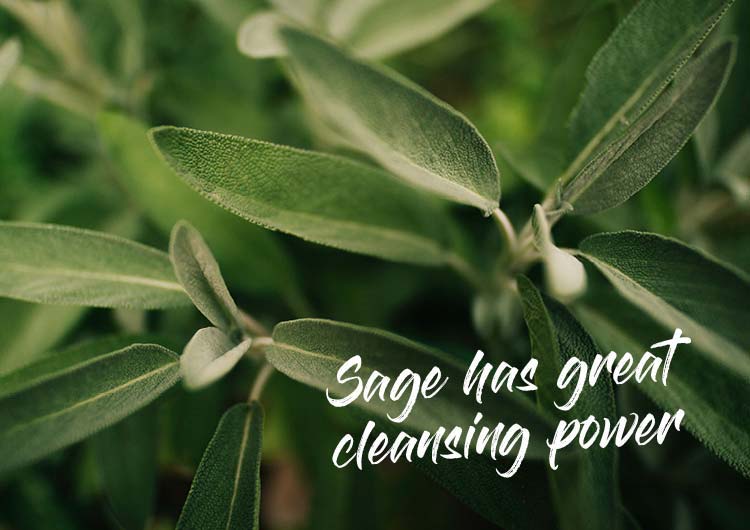 Sage – has great cleansing power

Camphor – rids the house of emotional baggage

Angelica root – lifts the room's vibrational energy

Frankincense – brings blessings, increases energy

Juniper – drives away negative influences

Myrrh – disinfects, clarifies, cleanses and brings peace and tranquillity

Myrtle – brings clarity, purity and peace

Thyme – cleanses and boosts energy

Styrax – bestows warmth and comfort, opens your heart to love

Other Ayurvedic substances suitable for burning: anantamul (Indian sarsaparilla), benzoin, bodhi sticks, dragon's blood (resin obtained from various plants), ghee, guggul (Mukul myrrh tree), ginger, coriander, cow manure (dried), nutmeg, neem, clove, patchouli, peppercorns, costus, rice, sandalwood, tulsi (holy basil)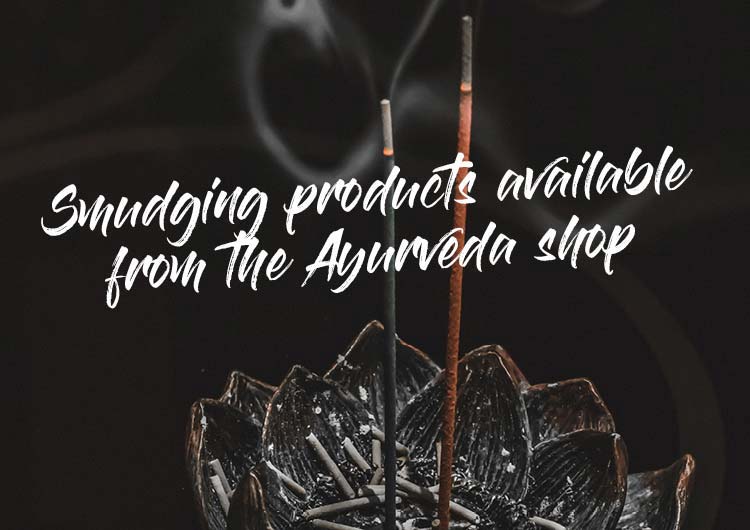 Preparing for the ritual
Return anything you have borrowed to their rightful owners

Settle debts and any outstanding bills

Clear up any unresolved matters

Give your home a thorough clean and tidy up

Obtain equipment (incense bowl, incense burner sand, charcoal discs)

Review the year that has passed

Thank the kind people who have accompanied you through the year

Bring closure to your year

Answer the 10 questions to conclude the old year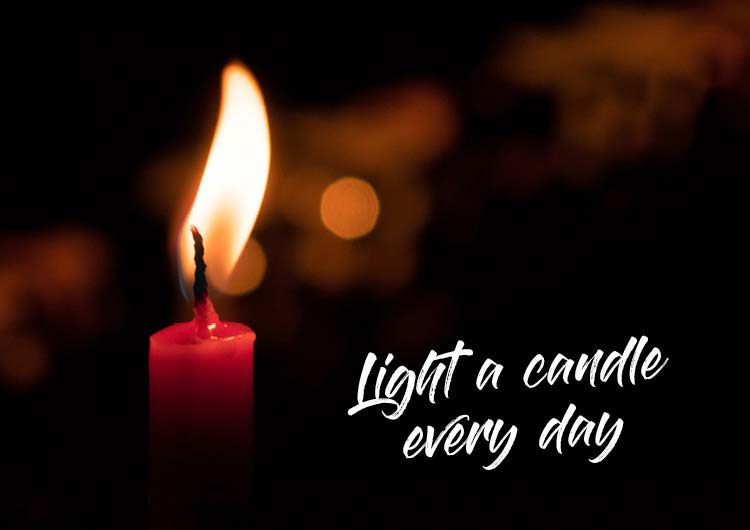 10 questions to conclude the old year
Who exerted a particularly strong influence in my life this year and why?

What are my 3 most important insights of the year?

Did I give 100% and did I stay true to my values?

Have I been the person I want to be in my relationships with others?

What do I wish for the coming year?

What would I like to contribute?

What would I like to take more time for?

What would I like to learn?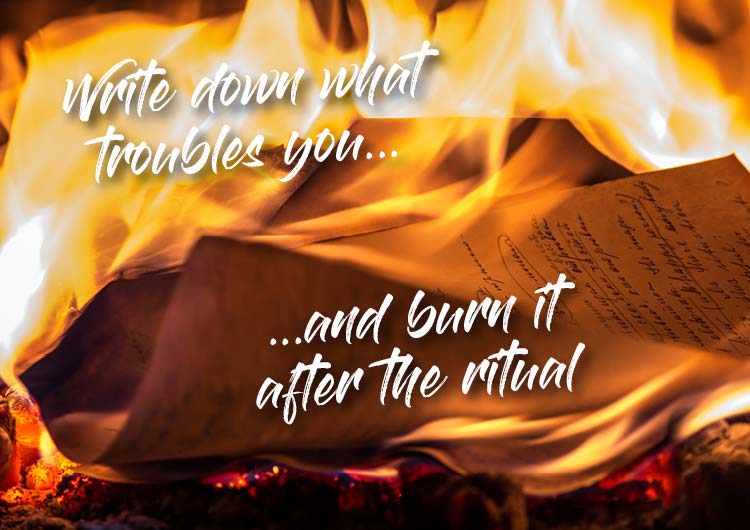 Performing the ritual
Every night, walk through every room in your home, holding an incense bowl

Blow the smoke into every corner – imagine all the negative energy in the room dissolving and being replaced with positivity

Say prayers or express your hopes and desires

Devote the first six nights to the old year and the next six nights to the new year. Use a special incense blend with cleansing and liberating effects

After the smudging ritual, burn little pieces of paper on which you have written down everything that troubles you such as things you don't like about yourself, sad events and unpleasant encounters. Forgive and start over

Light a candle every day with the intention of bringing light into your home and your heart

European Ayurveda® Resort Sonnhof
Ayurveda – the name originates from Sanskrit and essentially means 'science of life'. The ancient Indian holistic system of knowledge is based on the interrelationships of body, mind and spirit, and the mix of three life forces or Doshas Vata, Pitta and Kapha, which are responsible for the basic characteristics and respective constitutions of human beings. If these Doshas are unbalanced due to stress, poor nutrition or other influences, we feel physically and mentally unwell. The aim of Ayurveda is to bring the three Doshas together in harmony – this is done through soothing oil massages, purifying measures, Ayurvedic nutrition, meditation, Yoga and more. At the Ayurveda Resort Sonnhof in Hinterthiersee in Tyrol, knowledge of traditional Eastern Ayurveda is integrated into European culture to create a treatment programme geared towards our lifestyles, climatic conditions and eating habits. Hence the resort's motto 'Tyrol meets India'. Guests are offered a medical Ayurveda break based on European Ayurveda® and the three pillars of health – Ayurvedic Nutrition, Yoga, Mind Detox & Meditation and Diagnosis & Treatment – that is perfectly in tune with Western requirements and able to deal with modern lifestyle diseases.