Austria
Igls, Tyrol
Park Igls
| | |
| --- | --- |
| Package | Mayr De-Stress |
| Country | Austria |
| Area | Igls, Tyrol |
| Property | Park Igls |
| Style | Sophisticated health retreat |
| Segment | Wellbeing |
| | |
| --- | --- |
| 4-star | |
| Member of International Association of Mayr Doctors | |
Relieve stress with Mayr
Park Igls Mayr clinic is one of Europe's leading medi-spas offering a holistic approach which comprises elements of complementary medicine and traditional medicine combined with the latest diagnostic methods. At the 'house in the park', guests are provided with personalised exercise, nutrition and regeneration programmes as well as state-of-the-art diagnostic services, all of which are based on the innovative concepts of Modern Mayr Medicine. In addition to a medical department and modern destination spa, guests enjoy spacious relaxation rooms, fitness studios and a well-equipped gym. Modern Mayr cuisine and the eight nutritional steps that range from strict fasting to the reduced-calorie Mayr Energy Diet form an integral component of the pioneering services on offer.
Modern Mayr Medicine:

Modern Mayr Medicine was pioneered at the Park Igls health retreat by FX Mayr specialists with over 25 years' experience

Cutting-edge:

Conventional and complementary medicine, state-of-the-art diagnostics

Relaxing:

Harmonious, energising atmosphere with friendly and attentive service

Fitness:

Personalised exercise, nutrition and regeneration concepts
Gourmet fasting:

Modern Mayr cuisine: 8 stages from tea fasting to Mayr Energy diet

Multi-award-winning medi-spa:

Awarded Condé Nast Traveller UK and Tatler UK Spa Guide trophies

Specials:

Yoga weeks, kybun®, Feldenkrais® and bellicon® training, mental coaching and health psychology

Tailor-made:

Therapeutic and diagnostic modules, Modern Mayr Medical Check, extensive exercise options, preventive medical care
Modern Mayr Medicine
Modern Mayr Medicine is based on six fundamental principles:
Resting the digestive tract by means of a therapeutic fast or personalised diet plan.

Cleansing the digestive system with daily 'bitter water' (Epsom salt) applications and increased fluid intake.

Learning how to chew and eat properly, and adjusting dietary habits to suit individual nutritional needs for long-term recovery and regeneration.

Supplementing the diet with key alkalies, vitamins, minerals and trace elements as and if required.

Daily indoor and outdoor exercise programmes under the instruction of dedicated professionals boost therapeutic effectiveness as well as overall fitness and vitality.

Self-discovery with the help of talk therapy, psychological counselling, mental training, craniosacral treatments and mental coaching. Fasting can also be an impetus for emotional healing.
Mayr De-Stress
Slow down and restore your energy flow with Park Igls' systematic approach to holistic wellbeing. Facilitate your journey to de-stressed self-realisation with dialogue, deep relaxation, autogenic training, mental coaching, exercise, and by better understanding your own personality. Specialised treatments, such as craniosacral therapy, help to release obstructions and restore mobility, while at the same time supporting a general process of regeneration. We particularly recommended this module to guests who suffer from tiredness and fatigue, burn-out and sleep disorders. The aim is to achieve – or restore – wellbeing, tap your full potential, increase productivity, and get ready for whatever life throws at you.
Mayr Basic is a fixed component of your stay, and forms part of every Mayr programme.
It can also be booked individually and supplemented with individual services.
MEDICAL SERVICES
Initial examination – integrated health check (30 mins)

1 medical examination – manual abdominal treatment (20 mins)

Concluding examination (30 mins)
BASIC SERVICES
Daily Kneipp treatments (leg, arm or seated contrast baths)

Personal Modern Mayr cuisine diet plan

Mineral water, herbal tea and base broth

Group exercise sessions, active and passive anti-stress exercises (relaxation), lifestyle management and mental coaching

Lectures and presentations

Use of swimming pool, sauna and panoramic gym

Park Igls's health and clinical psychology services include a range of investigative methods, consultations and treatment options for all ages. Therapy is based on thorough diagnostic methods and the latest scientific findings. Coaching offers information and decision-making support, and assists in identifying and containing problems. Coaching offers professional support for psychological, social and physical disorders. The objective is to achieve (or return to) a better quality of life.

Mayr De-Stress
2 craniosacral therapy sessions (50 mins each)

2 talk therapy / coaching sessions (50 mins each)

3 combination heat packs (hay flowers and moor)

4 partial body massages – primarily acupressure and connective tissue massages
(25 mins each)

1 metabolic detox bath
from €3,176 per person for 1 week excluding Mayr medication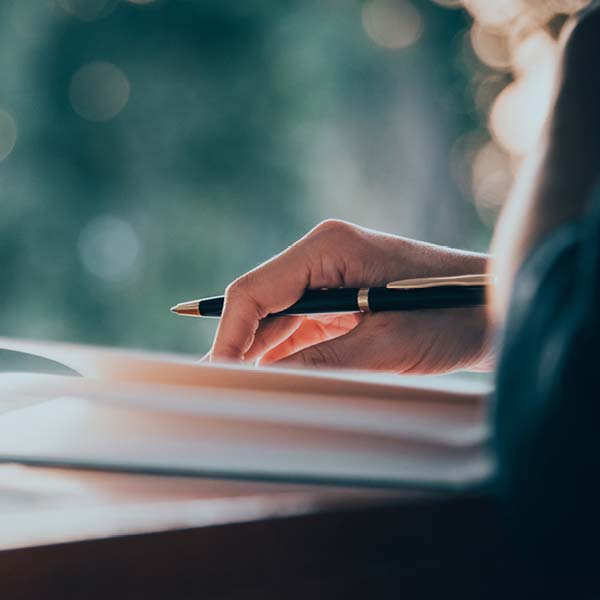 Park Igls is one of the leading health retreats in Europe, offering personalised exercise, nutrition and state-of-the-art diagnostics based on Modern Mayr Medicine. A respite for body, mind and spirit, the Park Igls is set in a large park on the outskirts of the charming village of Igls in Austria. Its 51 restful, elegant rooms and suites come with stunning panoramic mountain views. Relax in the spa with its spectacular indoor pool with hydrotherapy section, saunas, Kneipp circuit and treatment rooms. Benefit from tailored Mayr treatments and dine on alkaline, light and beautifully prepared Modern Mayr cuisine using organic and regional foods.
Photo credits: fred@einkemmer.com, www.rothmaerchy.com