Healthy summer recipe from Park Igls Mayr clinic
Healthy greens with a taste of summer and an acid-base balance
Achieving an acid-base balance is a major element of Modern Mayr cuisine at the Park Igls Mayr clinic in Tyrol. Every food has an acidic or base effect, and the balance between them can be controlled by dietary means. Vegetables play a tremendously important role, particularly anything that grows below the soil because these are especially alkaline. Similarly, many vegetables, fungi and fruits, including citrus fruits – eaten in moderation and never in the evening – as well as fresh culinary and wild herbs, herbal infusions, milk and dairy products have an anti-acidic effect. An appropriate and balanced selection of green vegetables and mint makes for the ideal summer stir fry.
Green vegetable stir fry with mint & red pepper
Ingredients
120g broccoli

120g courgettes

120g celery

120g mangetout

120g organic carrots

A little sesame oil
1 tbsp icing sugar

5 – 8 torn mint leaves

Salt

Freshly ground red pepper

Juice of 1 lime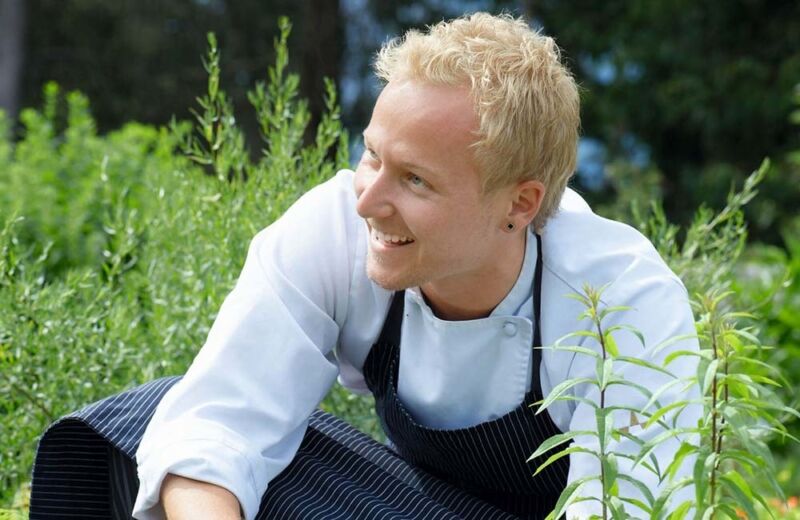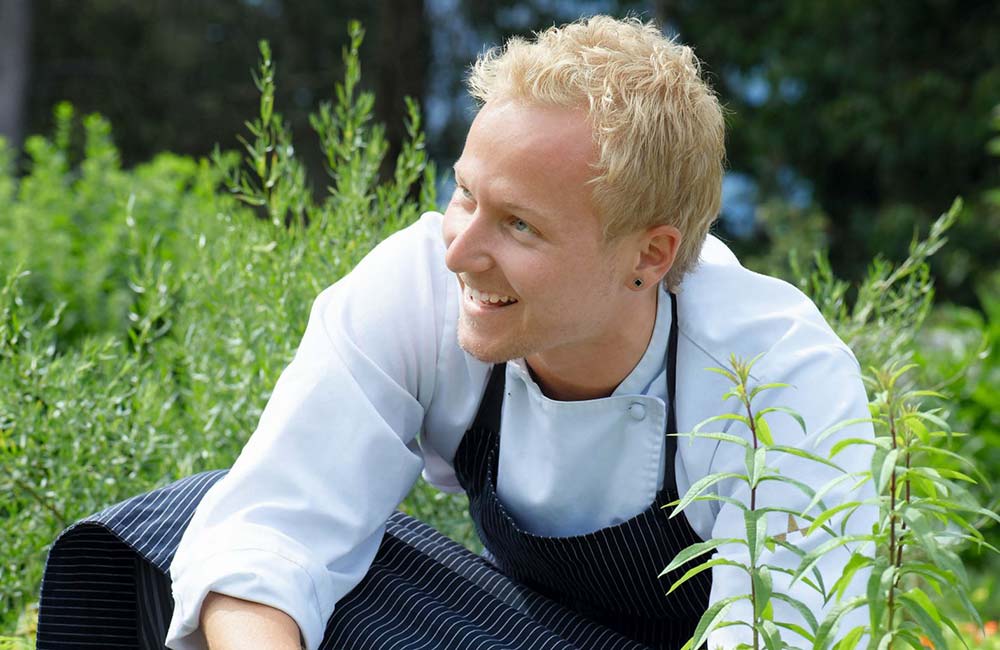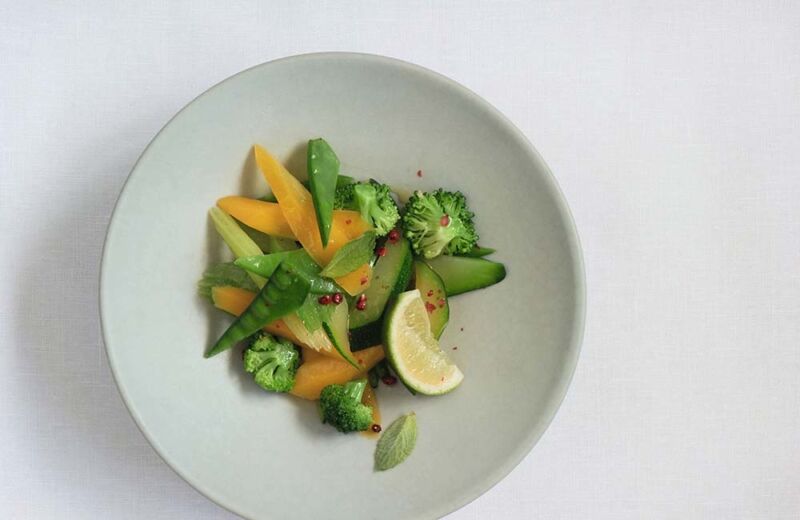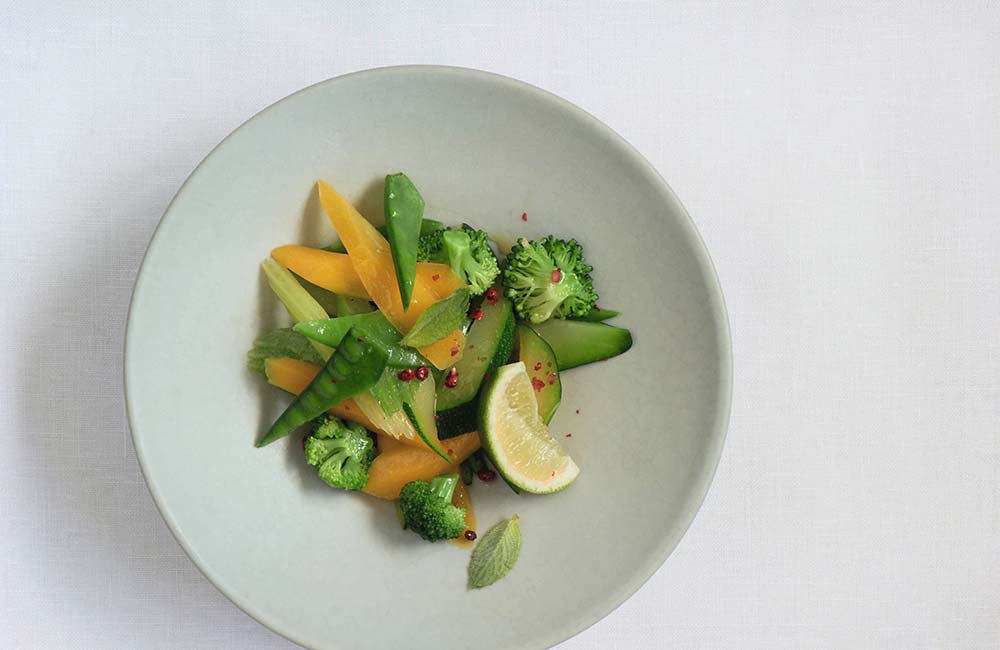 Method
Divide the broccoli into small florets. Quarter the courgettes lengthwise and remove the innermost seeds, slice finely on the diagonal. Clean the celery and finely slice diagonally against the grain. Top & tail the mangetouts and slice in half diagonally. Wash the carrots, cut in half lengthwise and slice finely. Wash all the prepared vegetables thoroughly with cold water. Bring a large saucepan of salted water to the boil. Add all the vegetables to the saucepan and boil for 45 seconds. Drain and then rinse immediately with cold water to halt the cooking process. Leave the vegetables to drain. Heat the sesame oil in a wok. Briefly toss the vegetables in the wok, add the icing sugar and toss everything one more time. Season to taste with mint, salt, pepper and lime juice and serve immediately.
Note: Makes enough for 4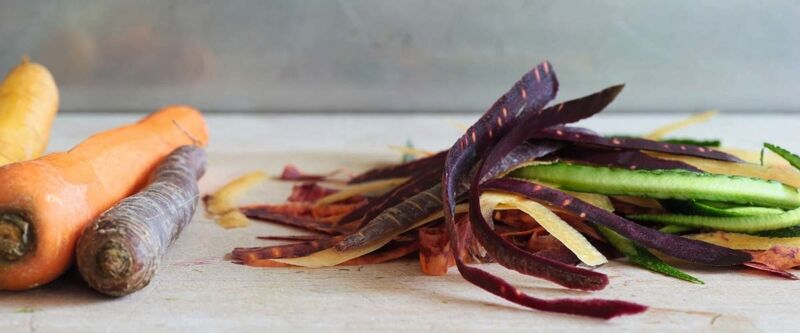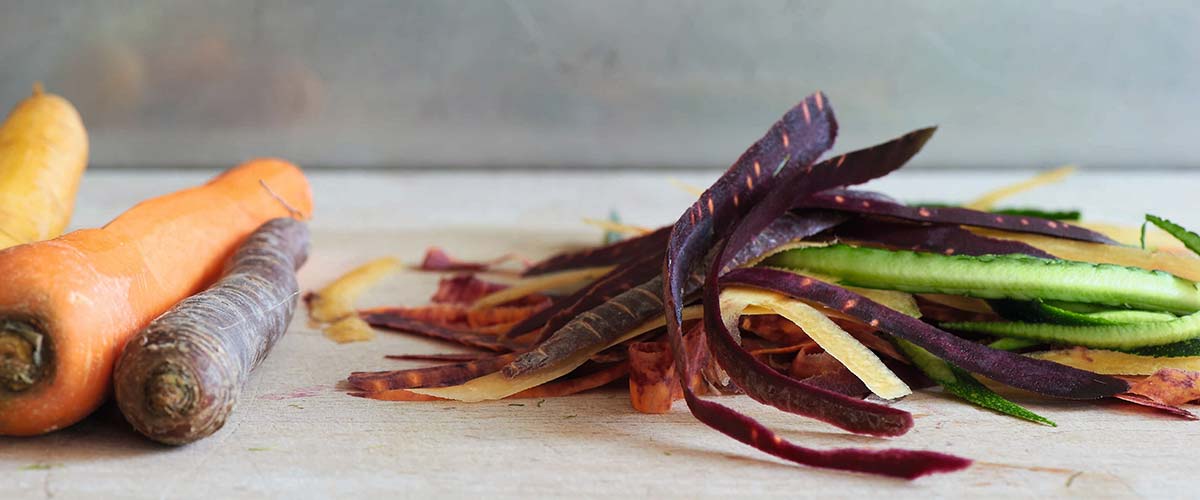 Modern Mayr cuisine: an intelligent approach to food and cooking
Modern Mayr cuisine supports the cleansing process from the inside. This means light, diet-appropriate dishes which are delicious, high in alkaline and based on organic and regional produce. Preparation is based on the use of fresh herbs and spices rather than a surfeit of salt, and gentle cooking methods such as steaming, which preserve micronutrients. Plenty of water, herbal teas and vegetable broths also support the cleansing process. In collaboration with the Park Igls Mayr clinic's experienced medical team, Chef Markus Sorg has developed this delicious Modern Mayr recipe to try at home.
If this story has got you interested in starting your journey with Niche Destinations, please enquire here.
A WORLD OF STORIES
If this story has got you interested in starting your journey with Niche Destinations, please enquire here.
A WORLD OF STORIES