Ayurvedic nutrition for the European palate
Well balanced, beautifully spiced and packed with Ayurvedic goodness for summer
Nutrition is extremely important in Ayurveda – it forms the foundation for balance and good health. The Ayurveda Resort Sonnhof's own culinary brand, European Ayurveda® Signature Cuisine takes into account the nutritional foundations of Ayurveda while pleasing European palates. Ayurvedic nutrition is not a diet but a highly nuanced, holistic response to each human being's specific requirements. The tasty recipes support each doshic type's metabolic digestive and renewal processes. Ayurvedic nutrition also uses locally grown staple foods. The Sonnhof in Hinterthiersee uses only top-quality products from their own farm as well as regional produce sourced from local markets and farms.
Coconut vegetables with lemongrass sauce
Ingredients
400g summer vegetables (such as baby corn, broad beans, aubergine, carrots or potatoes)

2 tbsp refined sunflower oil

1 tsp coriander seeds

¼ tsp cumin seeds

½ green chilli

1 lemongrass stalk
¾ tbsp grated ginger

¾ tsp white peppercorns

½ tsp turmeric

¾-1 tsp salt

120ml coconut milk

3 lime leaves
Method
Wash the vegetables and cut into long strips. Finely chop the lemongrass, add to the coriander seeds, cumin seeds, chilli, ginger, pepper and turmeric, and grind to a paste using a mortar and pestle. Gently heat the oil in a frying pan then sauté the spice paste for 1 minute. Add the vegetables and salt and sauté for 5 minutes, stirring regularly. Add the coconut milk and lime leaves (if available) and simmer until the vegetables are soft.
Tip:
The vegetables should be covered with plenty of sauce. If it appears too dry, add water when cooking.

Note:
Beneficial to all three Doshas. Pitta types should leave out the chilli.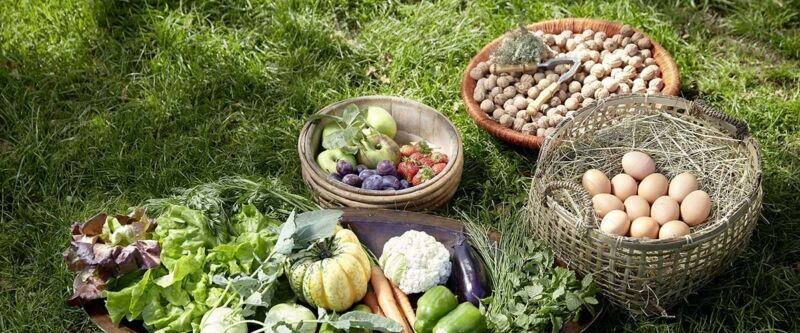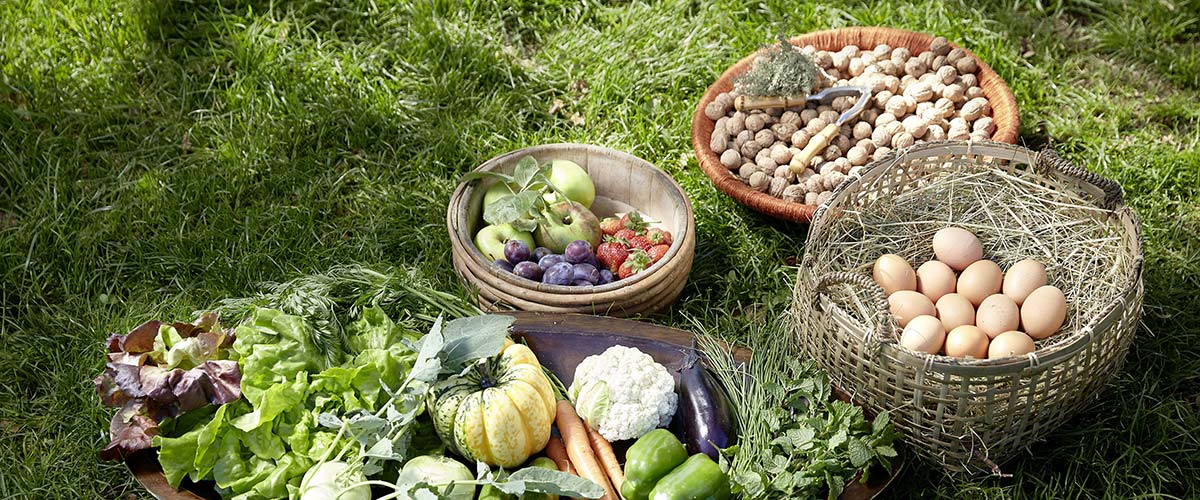 Organic local produce fresh from the Lindhof farm
The picturesque 250-year-old Lindhof farm at the foot of the Zahmer Kaiser mountain is just a few minutes away from the Sonnhof in Thiersee. This idyllic farm came into the Ayurveda Resort Sonnhof's possession in 2015. It is a project close to the heart of Johann Mauracher who started his working life in farming and is thus returning to his roots. Back to the roots is also where the Sonnhof's cuisine is going: where it naturally began as a provider of health and energy. This is sustainable organic farming, using traditional growing methods and heritage varieties. The Sonnhof's European Ayurvedic cuisine makes full use of the range, variety and high quality of the farm's products. The Lindhof also offers visitors and the Sonnhof's guests the opportunity to rediscover the flavours and natural cycles of farming as it used to be practised.
If this story has got you interested in starting your journey with Niche Destinations, please enquire here.
A WORLD OF STORIES
If this story has got you interested in starting your journey with Niche Destinations, please enquire here.
A WORLD OF STORIES