IN THE FLOW OF LIFE WITH MEDITATION
When everything feels like hard work and the end of the tunnel seems far, far away, you're exhausted, angry and can't help but ask yourself: 'Why me?', it is important to be mindful. Negative feelings like anger and despair are counter-productive when you're looking for the opposite: happiness and love.
It is said that happiness depends heavily on one's perception of situations, which is why mindfulness and meditation are a major aspect of European Ayurveda® at Ayurveda Resort Sonnhof.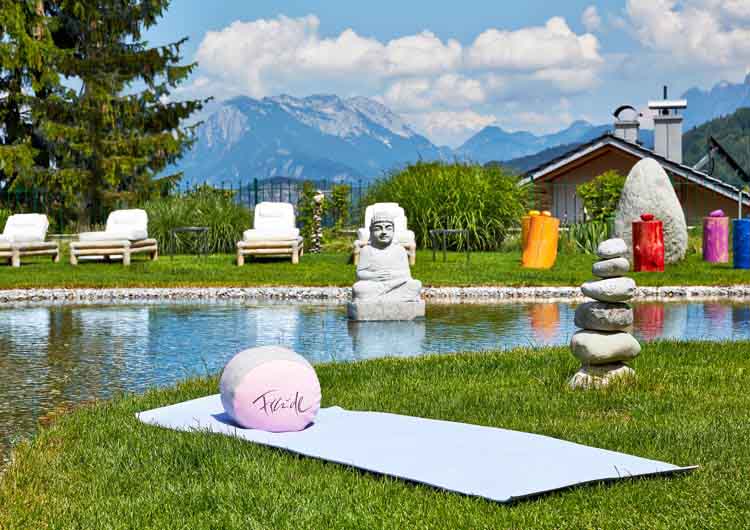 REASONS FOR MINDFULNESS AND MEDIATION
Reduces anxiety, stress and depression

Reduces addictive and compulsive tendencies

Leads to clearer thinking to make better decisions

Treats insomnia and helps people get a better night's sleep

Helps to improve memory and cut back on distracting thoughts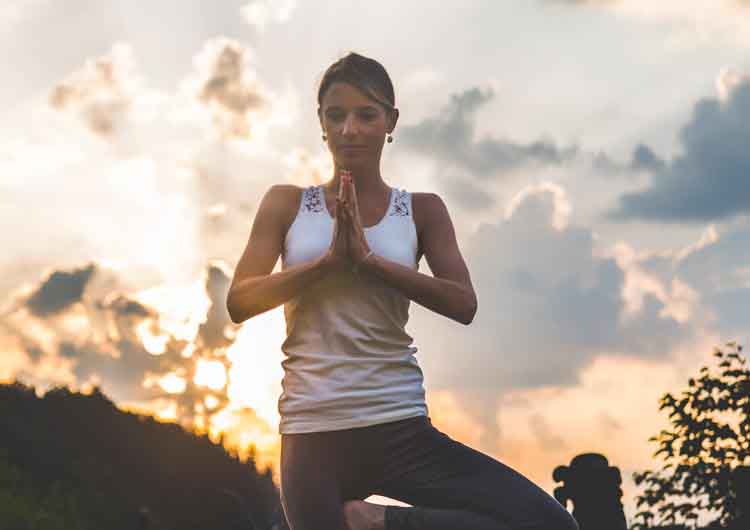 Mindfulness and the alignment of our thoughts on the positives in life can help bring about true happiness. Meditation helps us to achieve this by teaching us to let go, concentrate on ourselves and live mindfully.
A simple way to make the first steps towards a transformed way of thinking is to stop and ask yourself what you are feeling today. If you're feeling negative emotions such as anger, envy or grief, consciously accept them by saying, 'Thank you for being there, I accept you anger!' Take a deep breath and feel how it starts to flow, feel the flow of life again!
Remember that there are always two sides in life, for example ANGER and LOVE and ENVY and GENEROSITY, try to turn the negative feelings into contrasting positive feelings. As Sharon Salzberg said: 'Mindfulness isn't difficult. We just need to remember to do it.'

MINDFULNESS TIPS
Take a walk in the woods and breathe in the fresh air

Take a relaxing bath and feel the warmth of the water on your skin

Write a letter to an imaginary recipient, describe your feelings and end the letter with conciliatory words