Golf, detoxing and spa therapy at Park Igls Mayr clinic
The Mayr way to better golf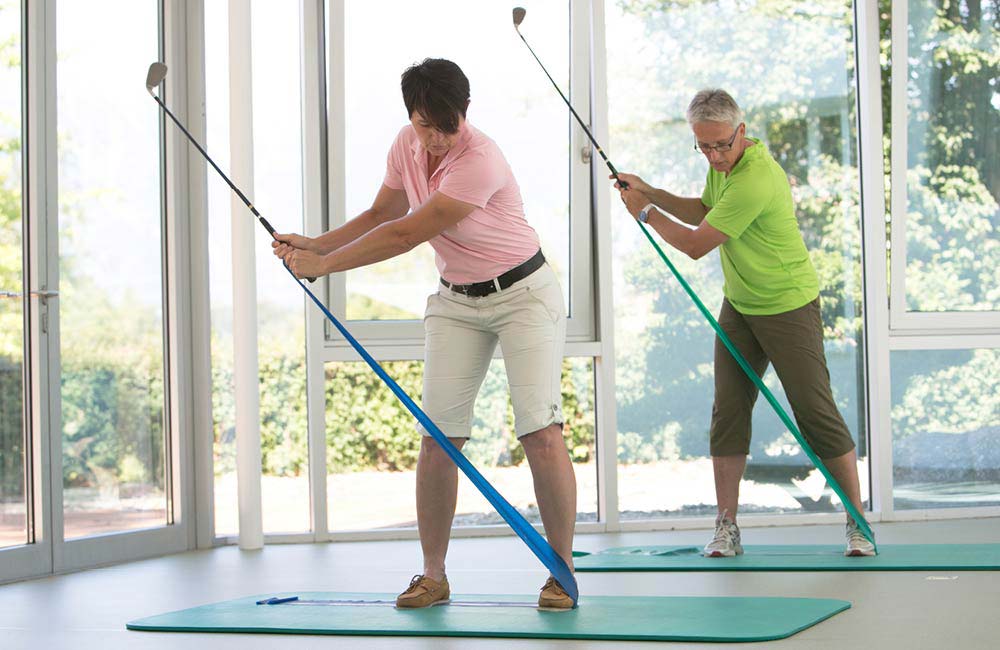 Thanks to Tiger Woods, professional golf is no longer a game where heavyweights routinely win major championships. In his magic spell between 1997, when he ran away with his first Masters title at Augusta, and 2008, when he won his last US Open, the American re-wrote the rules for physical fitness on the course and moderation off it. In the millennium years, when billionaire entrepreneur, J. P. McManus, regularly invited top players to enjoy hospitality in his native Ireland before the British Open Championship in July, Tiger would come face to face with his rivals as they returned from the pub during his morning run along the shore. While they slept, he'd join his host in his helicopter, playing three or four links courses a day. Small wonder he was a winner.
Fifteen years later, his fitness routines are standard practice at the top of the game. And, as champions are role models for lesser mortals, at the bottom which is where I am. Tiger would certainly approve of Park Igls, a luxury kur cocoon with sophisticated health procedures, a golf programme and no alcohol licence. Hang on a minute before you write it off. Getting lighter, healthier and fitter is never a quick fix: you have to make a habit of it. Many Europeans take an annual week's kur (cure), then incorporate what they've learned into their daily lives. Provided they have the dedication, they may also play better golf.
With this in mind, I check into Park Igls Mayr clinic, a resort village above Innsbruck. Sparkling white inside and out, with spacious rooms and suites overlooking the impressive Alps, it is dedicated to detox as prescribed by Franz Xaver Mayr, an early 20th century Austrian proselytiser whose doctrines sprung from his belief that 'the gut is the root system of the human body'. A century later, Dr Peter Gartner has taken up the torch and Park Igls celebrated 25 years in the Mayr business in 2018. 'Not obese', he pronounces with a wide smile as he measures height, weight and bmi (body mass index) during my first check-up. As obesity begins at 30, 29.4 is a close call so I'm not surprised to find myself on a level four food combining diet when I join my fellow guests in the dining room.
On the Mayr scale, level zero is fasting and level seven the most lavish so this sounds relatively generous, but my pumpkin soup comes in a tiny china bowl, with a spoon so shallow that it takes ten minutes to finish it. As it should because the first lesson according to Mayr is to eat super slow. Next up, two crispbreads and a ball of trout paté, which I conscientiously chew to pulp before swallowing. The theory that the gut likes this pre-digestive technique because it leaves it with less work to do certainly passes the logic test.
As this phantom feast must be consumed by 7pm, it's a long time till breakfast. Not that there's any compulsion: the Park Igls doors are open, its bars a pleasant evening stroll, the decoratively historic town of Innsbruck a ten-minute drive. After a walk up to the viewing point in the recreation park, I virtuously pick a glass from a row labelled bitterwasser and watch television in my room. Most guests are German, Swiss or Austrian but growing British interest over the last few years is reflected in a variety of English-language channels.
The bitterwasser, diluted with hot water and drunk half an hour before breakfast as instructed, is a cataclysmic purgative from the Epsom Salts school. Anticipate a couple of hours of speedy exits as it rampages cleansingly through the guts. For most, the morning is a time for pampering, but don't book the Terra-vit full body wrap, a treatment that requires head to foot incarceration in wet bandages for an hour and a half, until the salts have had time to accomplish detoxification via liver and gall bladder. A body massage is a much safer starting point: therapists and masseurs are accustomed to pauses for urgent need so it's not embarrassing to ask and exit fast.
Golf with a pro
The core of the Park Igls agenda is the basic seven-day programme, with three medical assessments, daily Kneipp treatments (body part baths at contrasting temperatures), a diet plan, use of the swimming pool, sauna and panoramic gym, plus a wide selection of group activities and lectures (with simultaneous English translation). In a single day, I had the choice of aqua aerobics, Nordic walking, gymnastics for the feet and skills training – tips on how to overcome my lack of will power.
And golf, of course. In line with my mission, I zoned in on the 50-minute introductory session, its emphasis on perfecting the short game on the well prepared putting green next to the chef's herb and vegetable gardens. Hanni Gartner, therapist and athletic 15 handicapper, displayed commendable patience and enthusiasm as she demonstrated chipping basics to me and my four fellow students. She may not have been optimistic about what she saw, but my chipping has been unusually accurate since I returned home.
The following day, we tried to up our levels with her Pre-Shot preparation for a proper golf swing, something I've never managed to achieve. She also introduced routines using therabands (colour-coded resistance strips as used in physiotherapy) and large rubber balls to strengthen swing planes and improve balance.
Those who want to spend more time on their game can sign up for a dedicated golf add-on to the basic package. Golf@Mayr, available between June and October, includes three-day green fees at neighbouring Rinn and Lans courses, body massages and a beeswax liver compress. TheMedGolf® takes a more physical perspective, with golf-specific functional analysis and coordination training, pre-shot exercise modules and lessons with a pro. Park Igls also offers two and three-night Girls-Only Golf weekends between June and October, with packages that cover green fees, body massage and a therapeutic treatment of choice.
Experienced players often book a final Friday tee time at Achensee, the oldest course in Tyrol dating back to 1934. Despite being surrounded by mountains, it is very walkable, with lush fairways winding along the valleys. Best avert your eyes from the 19th hole, a clubhouse loved by the members for its excellent food. As far as the Park Igls guests are concerned, this is the no chance saloon: your minder will have you back in the minibus long before you can say 'ein grosses Bier, bitte', let alone 'Wiener Schnitzel mit Pommes (chips)'.
Park Igls' extensive portfolio has male and female health check weeks, plus the comprehensive Modern Mayr Medical Check, with blood tests, echocardiology and ultrasound. Individual services range from physical therapies and pampering treatments to diagnostic heart and cancer screening. Supplementary activities (extra charges apply) include an Innsbruck city tour, a visit to the Riedel crystal factory, Modern Mayr cookery courses on site and evening outings to the Tyrolean State Theatre – Oliver was the production during my week.
Book whatever takes your fancy – but don't miss lunch. This is the main meal of the day, a showcase for the considerable talents of Markus Sorg, the head chef who learned his trade during his teens as an apprentice in his grandmother's Tyrolean restaurant in Innsbruck. His tasty take on food combining may mean rare sliced duck breast or grilled char accompanied by assorted miniature vegetables.
The results are mouthwatering, but portions disappoint. Gratifyingly, my final medical check revealed a weight loss of 2.10 kilos. So lucky I'd never dared ask for more.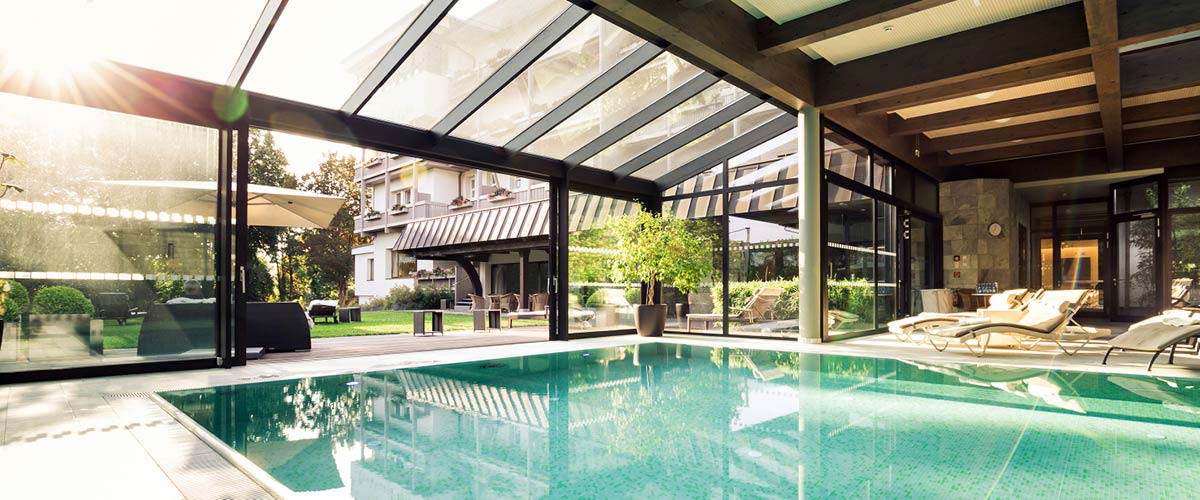 Our golf recommendations:
Golf@Mayr
Available from 2 June to 27 October 2019, this package is a hole-in-one for your health. Therapeutic treatments help to restore your body's acid-base balance, while individually tailored Modern Mayr cuisine rests the digestive system. Includes group golf lessons, three-day green fees at neighbouring Rinn and Lans courses, body massages and a beeswax liver compress.
Book now!
TheMedGolf®
As the only TheMedGolf® Institute in Austria, Park Igls is able to offer a golf-specific training programme that combines medical and physiotherapeutic elements. The training programme can help golfers of all handicaps achieve a swing that is healthy and successful. An expert team of therapists helps you identify and, when necessary, correct movement sequences to ensure that your future rounds of golf are painless and fun. Includes three training sessions and pre-shot exercise modules.
Book now!
If this story has got you interested in starting your journey with Niche Destinations, please enquire here.
A WORLD OF STORIES
If this story has got you interested in starting your journey with Niche Destinations, please enquire here.
A WORLD OF STORIES