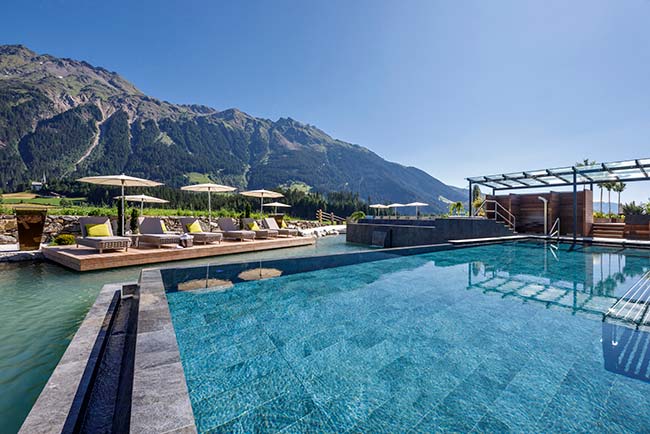 ITALY
RIDNAUN, SOUTH TYROL
HOTEL PLUNHOF
| | |
| --- | --- |
| Experience | Unique Alpine beauty rituals |
| Segment | Soul soothers |
| Rating | 4-star superior |
Spa in South Tyrol
Immerse yourself in the salt water. Find invigoration in the grotto realm. Warm up in the tunnel sauna, miners' sauna, steam room, Feuerlöchl infrared cabins and around the fireplace. Relax in the pithead. Swim a few lengths in Acqua Minera. And indulge in some fitness and overall balance at the panoramic gym, Yoga studio, Yoga and meditation roof terrace, and panoramic relaxation room. The 4,000sqm Spa Minera sets new standards with a concept unique in Europe.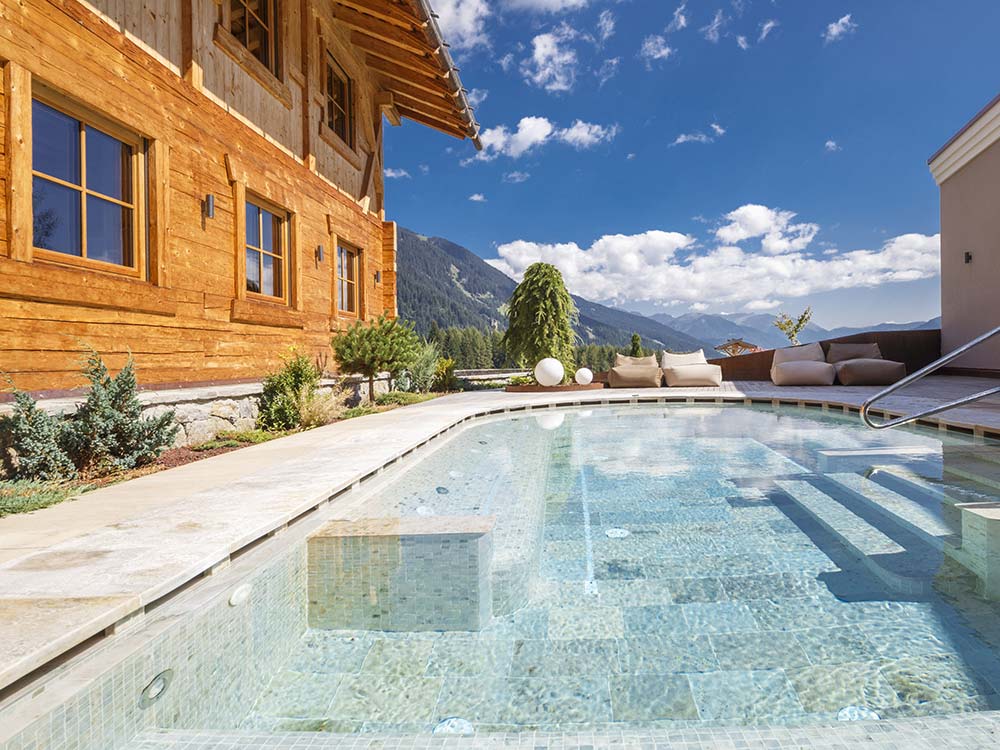 Europe's only 'wellness above and below the surface' concept was created in homage to the ancient mining tradition around Ridnaun. Ancestors of the Volgger family of hoteliers mined for silver in one of the highest mines in Europe at 2,500 metres. This family history was the starting point for the pioneering Spa Minera and Acqua Minera concept at Hotel Plunhof.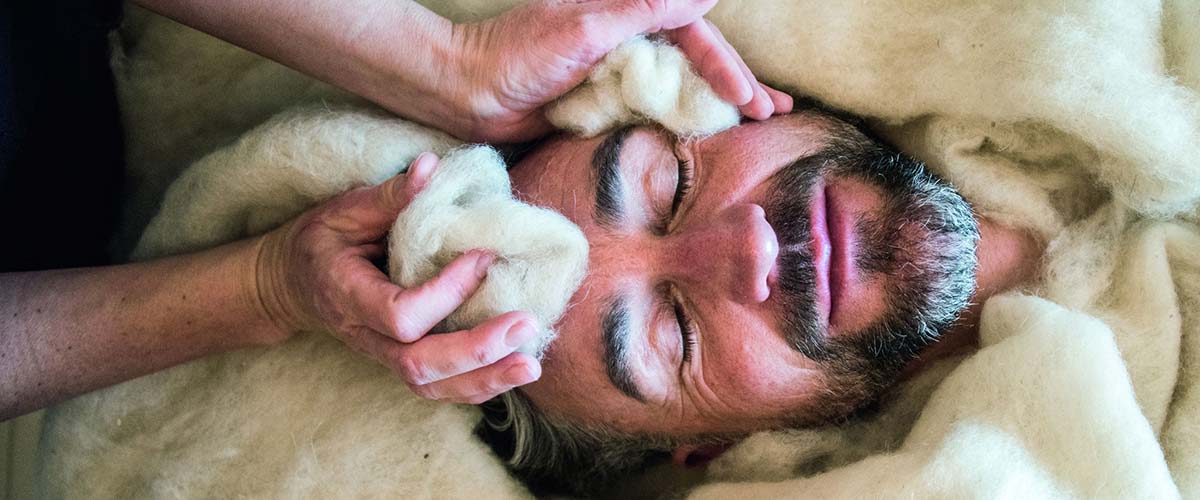 Niche favourites: sheep's wool and Swiss pine
Relax and breathe deeply. As you lie on a sheep's wool blanket you are covered by the finest sheep's wool wrap as part of the Ulten sheep's wool treatment – its warmth and lanolin gently penetrate the deeper layers of your skin, ensuring a sense of wellbeing. Your body is gently massaged using wisps of wool. A smudging with Swiss pine and Alpine rose clears the mind and generates deeper relaxation. Afterwards you experience the Pine Vitality massage. The warmth of the Swiss pine massage rollers as they glide over your skin brings inner peace and relaxation as well as improved circulation.
Oh, so Niche: silver quartzite
You can't pay a visit to Hotel Plunhof without experiencing total South Tyrolean wellbeing with silver quartzite. The unique composition of silver quartzite has made it the first Alpine stone to prove ideal for energetic massage therapy. Silver quartzite from the mountains of the Pfitsch Valley is the essential component of the South Tyrolean primeval stone massage. Its high silica content gives it therapeutic properties such as tightening connective tissue, strengthening bones and deacidifying the body. It also contains rare biotite, muscovite and zircon – precious minerals with proven antibacterial and heat-conducting effects.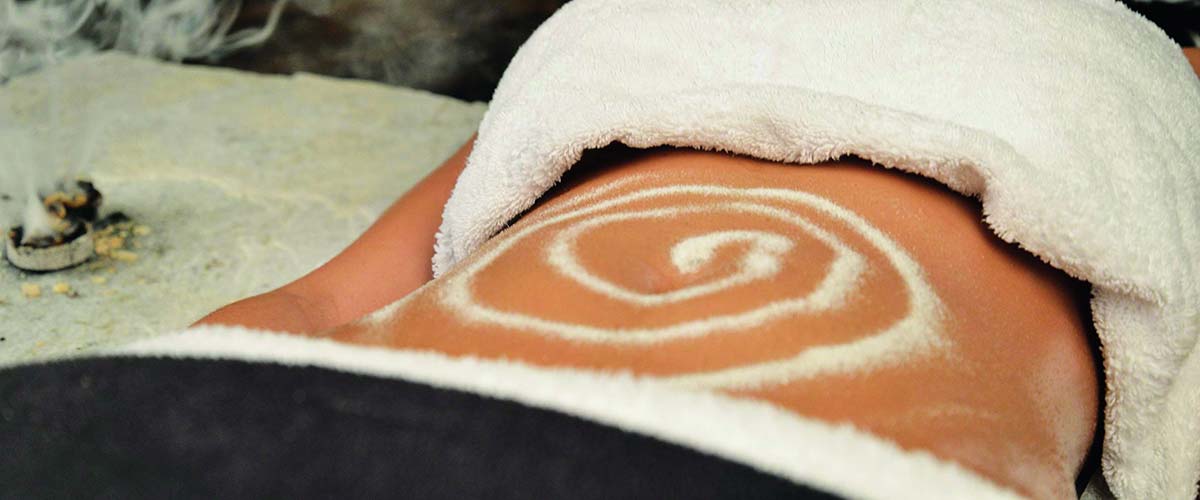 Niche healing with salt
Salt treatments at an award-winning spa? That's right! The natural healing power of salt releases energy blocks and is the perfect component for a holistic ritual for the face and body. During your salt signature treatment your body will be scrubbed and wrapped, followed by the ultimate highlight: a rock salt massage. Using real salt crystals, the massage therapist tackles energy blocks with a mix of massage and energy work, providing the skin with trace elements and minerals. Take your salt stones home and enjoy another detoxifying salt bath.
Exclusively Niche:
The Power of Stone Signature Treatment
Nowhere else can you experience this Power of Stone Signature Treatment. It starts with a wrap of sun-dried natural earth and pure flower water that deeply nourishes your skin with minerals and trace elements as it eases, cools and relaxes. This boosts your immune system, cleanses your body and, in conjunction with colour energy essential oils, bestows a holistic sense of wellbeing. Afterwards, enjoy a foot massage and a neck and head massage to release tension and bring about profound relaxation. The crowning glory? A massage that harnesses the power of stone: the tingling hot and cold effect of locally sourced mica schist brings your body into energetic balance. Combined with essential oils, this massage stimulates your metabolism, relieves stress and increases vitality as it brings together body, mind and spirit. It's a beauty and wellbeing ritual for all six senses!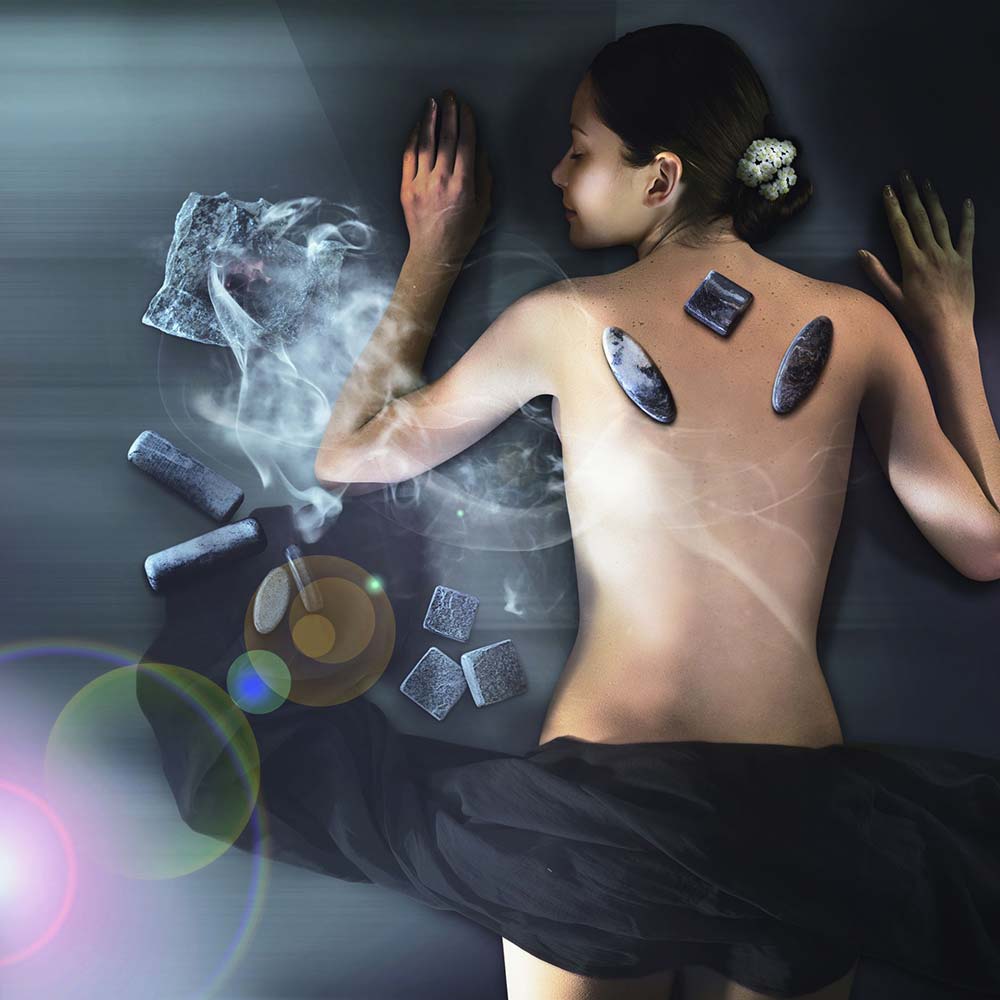 Top notch skincare products
Dr. Spiller Biocosmetics – Pure SkinCare Solutions
Cheek to cheek with Alpine balance. And with Dr. Spiller Biocosmetics: this skincare system guarantees ingredients of the utmost biological purity. Spa Minera offers a medley of Signature Treatments by Dr. Spiller Biocosmetics. Not forgetting the men: Dr. Spiller's cutting-edge skincare system is tailored to the needs of male skin too. After decades of research and taking into account their specific characteristics and requirements, it uses natural ingredients. The result? Innovative and highly effective formulas to improve the appearance of both female and male skin in a natural way.
!QMS Medicosmetics
Award-winning excellence – this highly efficient skincare system has received many accolades, including the World's Best Spa Brand in 2015, 2016 and 2017. Developed by Dr Erich Schulte and made in Germany, this skincare collection has a huge global fan base including the Volggers. This is because the powerful anti-ageing products for face and body combine revolutionary techniques with the most precious of ingredients, tailor-made to rejuvenate the skin. Oxygen beauty boost? 98% pure oxygen concentrate for fresh, radiant and healthy skin.