BOTANIC SANCTUARY ANTWERP
| | |
| --- | --- |
| Country | Belgium |
| Area | Antwerp |
| Property | Botanic Sanctuary Antwerp |
| Segment | Cool culture, Tastemakers, Love nesters |
| Style | Historical landmark with contemporary luxury |
| | |
| --- | --- |
| Member of Leading Hotels of the World | |
| 5-star superior | |
UNIQUE LUXURY RESORT FOR CONNOISSEURS AND FOODIES, BUSINESS TRAVELLERS, DESIGN DEVOTEES, SPA AFICIONADOS AND AFFLUENT SHOPPERS
The History
The history of the Botanic Sanctuary Antwerp began in 1238, when the Sint-Elisabeth hospital moved to the present site (known as the alnetum or alder grove) which, at that time, was still outside the city gates. The chapel and Gothic infirmary were added in the 15th century; a second infirmary, the altar in the earlier infirmary, and some residential buildings followed in the 16th century. The 17th century saw the construction of the Klooster and Pastorie. These were refurbished in 1822. Following various extensions and additions, the first and top floors of the monastery were converted into hotel rooms in the 1990s.
The convent brothers and sisters grew herbs and vegetables on the site, for both culinary and medicinal use. Later on, the famous apothecary Pieter Coudenberg established a medicinal garden next to the hospital. This is considered the forerunner of the existing Botanical Garden. Although Coudenberg's garden fell into disrepair, it was revived in the 19th century and became a listed space in 1950.
The Story
Step out of Antwerp's urban fashion hub into monastic tranquillity: enter a world of luxury, where craftsmanship, innovation and ecology meet tradition. And a botanical garden offers refuge.
Featuring its own green spaces and complemented by an almost 200-year-old Botanical Garden, the Botanic Sanctuary Antwerp is a green hideaway in the bustling city centre. The site's history is palpable throughout the complex, and the refurbishment project has revealed ancient stonework and structures that were hidden by later additions and embellishments. Centuries of heritage behind ancient walls of a former monastery tell of community, sanctuary, healing and comfort.
The Botanic Sanctuary Antwerp inspires feelings of freedom and luxury born of nature, space and true privacy, setting new standards in ambience, sustainable design and innovation.
It brings together a sense of history with contemporary sensibilities – turning experiences into memories. Imbued with a laid-back spirit, it's a destination with extraordinary fine dining, honest Belgian cuisine, a ground-breaking spa, conference hub, wedding venue, hotspot for celebrations and the ultimate in deluxe hospitality – but most of all: it's the Botanic Sanctuary Antwerp.
BOTANIC SANCTUARY ANTWERP
A premier northern European destination hotel, the Botanic Sanctuary Antwerp's complex of buildings and gardens takes up a 5-acre (20,000sqm) site in the heart of the Flemish city of Antwerp in Belgium. The hotel offers all the benefits of urban life in one of the city's safest areas. Featuring its own green spaces and complemented by an almost 200-year-old Botanical Garden, the Botanic Sanctuary Antwerp is a green hideaway in the bustling city centre.
Botanic Sanctuary Antwerp benefits from a tranquil location adjacent to Antwerp's Botanical Garden. The current Botanical Garden is considered the precursor to that of the famous apothecary Pieter Coundenberg's garden from the 16th century. Although this garden fell into disrepair it was revived in the 19th century. With over 2,000 herbs, cactuses and exotic plants, the Botanical Garden is a unique green haven in the heart of the city centre – and certainly not to be missed! From the botanical spa concept to meetings in nature, the Botanical Garden influences the whole 5-star superior resort.
The 5-star superior Leading Hotel of the World is being carved out of a 15th century monastery. The sensitive restoration project has exposed ancient stonework and structures. The 109 rooms and suites – each one unique – reflect the historic style and significance of the complex. At the same time, they exude timeless luxury brought about by a wabi-sabi approach to interior design: serene, beautiful and spiritual. They do have one thing in common – all offer welcoming green views away from the city's hustle and bustle. A place of rest in the heart of Belgium's most populous city. Truly a sanctuary. Insider's tip: The Botanic Spa Suites are the largest hotel accommodation available in the whole of Flanders, offering up to 180sqm of pure luxury.

Luxury connoisseurs
Exceptional foodies
Spa fanatics
Culture vultures
Business travellers
High-end fashionistas
Unique celebrations
Weddings
STAR-GAZING GASTRONOMY

Chef Gert de Mangeleer and supreme service professional Joachim Boudens bring their mastery to Antwerp: the gastronomic partnership that led to three Michelin stars at the original Hertog Jan revives its culinary concept at the Botanic. A hub of innovative gastronomy, Hertog Jan recreates the West Flemish garden experience in an intimate setting with its own glasshouse, beehives and herb garden. Gert earned his third Michelin star in 2012, and has worked with some of the world's most illustrious gastronomic names. Joachim is the front-of-house man, the people-person and organiser who perfectly complements Gert the creator. Their motto: 'Simplicity isn't simple'.
Yet another masterpiece by the delectable duo, the sister restaurant to Bar Bulot by Hertog Jan*** in Bruges offers traditional Belgian and French cuisine. Starting life as a seafood-only pop-up in the summer of 2019, today it is a fully fledged, à la carte brasserie. Gert and Joachim combine their passion, knowledge and experience with the best ingredients and hassle-free hospitality. Stylish and welcoming, Bar Bulot is the culinary hotspot where everything is possible, from business meetings and family get-togethers to romantic dinners for two and a fun night out with chums. The menu offers fish, seafood and meaty classics such as steak tartare – as well as some very tasty wines to accompany them!
Two chefs from Michelin-starred restaurants join forces at the Botanic to generate zen-like balance. Jacob Jan Boerma has been in the business for 30 years, and his signature dishes – using citrus, acidity, herbs, spices and vegetables – are famous all over the world. The De Leest in Vaassen earned three Michelin stars thanks to his creative talent and deep love of seasonal and regional products. This is a passion he shares with Thomas Diepersloot who hails from Michelin-starred Restaurant Voltaire, having previously worked with many world-renowned chefs. When they met, they clicked straight away, and at the Fine Fleur they will be creating the 'wow' factor that only the finest cuisine can offer.
Educated by a former three-star-chef in Belgium, Wouter Van Tichelen opens the Botanic's authentic Belgian restaurant offering an exceptional atmosphere as well as the freshest ingredients, cooked to perfection. Each dish provides a classic taste of Belgian cuisine, but with an interpretation that is entirely his own. The Botanic Restaurant nestles in an unparalleled setting in the conservatory of the Monastery Garden. Its historical wine cellar houses three compartiments and offers an intimate venue for private dinners, tastings, aperitifs and whisky or wine club meetings. Antwerp residents know Wouter van Tichelen from the 1 Michelin star restaurant De Koopvaardij.



It's the place to meet, sip signature cocktails, nibble at dainty finger foods all day long, and listen to live jazz: the international-style Botanic Bar featuring a Botanic-branded level of service.

EXPERIENCE THE BOTANIC SPA

The Botanical Garden is integral to the Botanic Spa culture whose future-oriented health concept offers a healthy vision of life: heal your spirit, free your mind, change your lifestyle, explore nature's bounty and feel reborn. The holistic concept focuses on naturopathy, phytotherapy, traditional Chinese and European medicine, as well as ancient methods of healing and prevention. Skincare rests on two pillars: exclusive, eco-certified organic skincare inspired by the Botanical Garden, and revolutionary medical skincare that offers anti-ageing, skin improvement and rejuvenation solutions. The Botanic has an exclusive partnership in Belgium with the French-Japanese luxury cosmetic brand EviDenS de Beauté. The combination of acupuncture and herbal therapy is a quintessential element of this sublime spa. Unique monastic remedies combine herbalism, phytotherapy and nutritional consultation to provide a holistic and complementary approach to health. Spiritual retreats and workshops offer an additional dimension to growth and self-exploration. Yoga, meditation, breathing and mindfulness classes connect body and mind to reduce stress, reenergise, and increase overall wellbeing.

1,000sqm spa spreading across three floors • 18m panoramic swimming pool • Infrared loungers • Waterbeds • Cocooning spaces • Historically-inspired steam room • Panoramic Finnish sauna with guided herbal infusions • Thermal zone • Kneipp walk • Ice fountain • Salt and mineral sauna • Textile sauna • Jacuzzi • Botanical shower experiences • Vitamin and herbal bars • Spa Bistro • Eight treatment rooms • Two private double spa suites • Private garden treatment space • Conservatory with relaxation gallery • Business fitness club
Super modern and exclusive: the business fitness club offers the latest, top-brand, high-tech equipment. The innovative membership programmes encompass group exercise sessions, personal coaching, after business workouts, presentations and lectures. Members and guests can also purchase food supplements to further support their training. Top coaching and personal training help them reach their fitness objectives and improve overall wellbeing with the latest methods and analytic systems.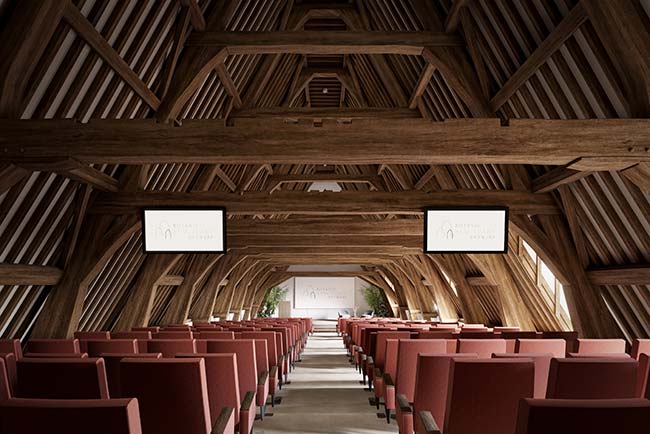 BEST PLACE FOR MEETINGS & CONFERENCES
Botanic Sanctuary is home to Antwerp's leading and largest congress centre, offering the full spectrum of facilities. It is easily accessible: located 2km from Antwerp Central Station, 1km from the motorway, and 40km from Brussels airport (Zaventem). Private hotel parking with valet service offers 100 parking spaces during the day and 150 spaces in the evening. On-site coach parking is also available.
19 multifunctional conference rooms combine historic ambience with state-of-the-art technology. Unique: the 325sqm Larix auditorium with a 300 pax capacity, two interpreters' booths and a fully-equipped technical control room, and 1,700sqm of banqueting and events spaces. The 440sqm grand Sequoia hall on the ground floor is the ultimate showcase for exhibitions, events and product launches with a portico that allows automobile access, and hence events such as car launches. The historic 12th century chapel can be used as an events venue offering a unique atmosphere for receptions, celebrations and launches. Due to the historic nature of the buildings, every room is different. Each room can be configured in a variety of different set ups – some also offer blackout options – and is perfectly suited for conferences, receptions, meetings and product launches.

19 multifunctional conference rooms • Flexible salons • 325sqm Larix auditorium with a 300 pax capacity features two interpreters' booths and a fully-equipped technical control room • 1,700sqm of banqueting and events spaces • 440sqm grand Sequoia Hall with a portico that allows automobile access • Gardens and courtyards • Historic 15th century chapel venue • In-house professional events team • Tailor-made catering options
With state-of-the-art banqueting facilities, the Botanic Sanctuary Antwerp offers highly personalised catering options to suit your meeting or event. Options include gourmet cuisine provided by Michelin-starred chefs or Belgian classics.
BEST DESTINATION FOR CELEBRATIONS

From engagements to weddings… and beyond! Gemologist and jewellery designer to the stars, Jochen Leën, helps guests select their dream wedding rings, while the Botanic's attentive wedding planner organises everything down to the last detail. Pre-wedding pampering as well as bridal make-up and hairstyling on the big day are all within the spa team's remit. The on-site 15th century chapel offers an idyllic venue for wedding ceremonies of all religions and none. Partnered with romantic ballrooms and the monastery garden, the Sanctuary is a wedding venue without parallel. The beautifully decorated salons offer a high level of flexibility for celebrations of all sizes – from intimate to grand. The historic buildings and gardens create a serene and romantic environment with infinite possibilities for photographers, while the hotel's wedding suites offer the perfect setting for every happy couple's first night of married life.
The Botanic Sanctuary Antwerp benefits from an on-site 15th century chapel set in the beautiful and historic grounds. Celebrations of all sizes are catered for thanks to the highly flexible salons. The in-house professional events team offers a personalised service to ensure that every part of the celebration is organised down to the last detail.
15th century on-site chapel • Flexible salons • Ballrooms • Monastery garden • In-house wedding planner • In-house events team • Four fine dining restaurants • Event catering • 109 rooms and suites • Botanic Spa
Botanic Apothecary: showcases a unique health retail concept with herbal, naturopathic, botanical, vegan, organic and niche spa brands.
Botanic Vintage Gallery: a place where art meets fashion – classic jewellery, iconic watches, natural history, rarities, gemstones, minerals and jewellery by jewellery designer Jochen Leën in cooperation with Schaap & Citroen. Historic items from the Granada Gallery, including fossils, fine minerals and gemstones complement the Botanic Vintage Gallery's range of luxury goods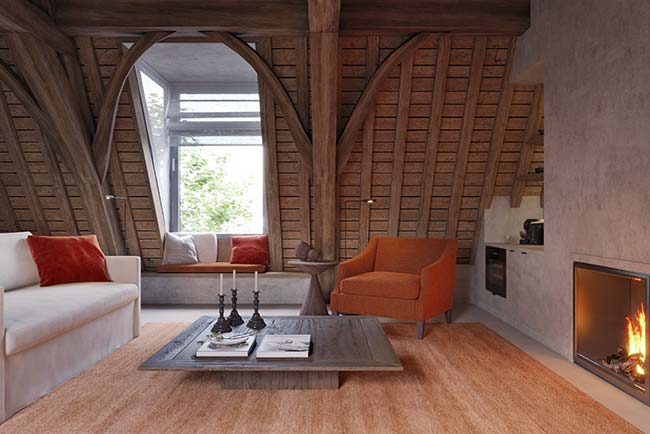 Shop at high-end boutiques
Find treasures in antique shops
Explore the theatre district
Explore the fashion district
Royal Museum of Fine Arts
Diamond capital of the world
FIND BOTANIC SANCTUARY ANTWERP
The Botanic Sanctuary Antwerp is located in the heart of Antwerp, next to Antwerp's Central Station. It is around 36 minutes' drive from Brussels airport and around 1 hour 6 minutes from Eindhoven airport.
Images: Jurgen Lijcops, istock.com, unsplash, Jochen Leën, Kristof Vrancken, Kris Vlegels, Hans van de Vlekkert