European Ayurveda®
| | |
| --- | --- |
| Concept | Health highs |
| Awards | SPA Star Award 2019 – best SPA concept |
Original Indian Ayurveda, tailored to the needs, lifestyle, climate and ailments of the Western world
THE STORY
Long journeys, unfamiliar food and changes in climate are stressful to the human organism. While meditation, mindfulness and self-surrender are common practices in India, they are less usual among Europeans who can sometimes struggle to learn them. Food that is totally foreign to the Western digestive system is a particular challenge. All of these factors ultimately put us under physical and psychological stress and could inhibit the success of a health retreat and prevent lasting regeneration. This means that treatments need to be adapted, and as a result, European Ayurveda® was born. Based on years of experience in the effects of Ayurvedic treatments and nutrition within a European cultural setting, new methods, formulations and treatments have been developed, some in combination with other healing and therapeutic methods, all tailored to the Western world.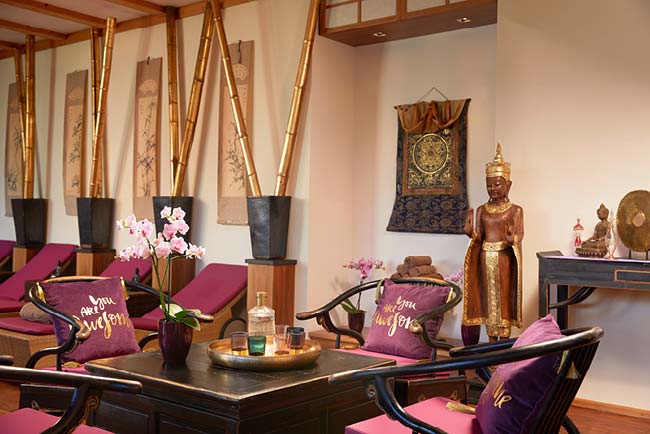 THE CONCEPT – EUROPEAN AYURVEDA®
Made-to-measure, not off the peg. Especially when it comes to health, nutrition, exercise and regeneration. European Ayurveda® provides just that. Original Indian Ayurveda perfectly attuned to the requirements, lifestyle and climate of Western society. With healing herbs and foods grown on home soil – because they are more effective if our bodies can recognise them. Therapies and treatments are designed to combat our lifestyle diseases with a combination of complementary medicine, conventional medicine and the latest scientific findings.
With experts from India, physicians, therapists, nutritionists, conventional GPs and scientists all trained in Ayurveda, European Ayurveda® specialists and physicians in complementary medicine, the concept continues to evolve. This is a made-to-measure exercise and regeneration programme focused on the musculoskeletal system.
European Ayurveda® is based on six pillars: consultation and treatment, healing spirit, medical care, Ayurvedic nutrition, Yoga and meditation, and exercise and regeneration.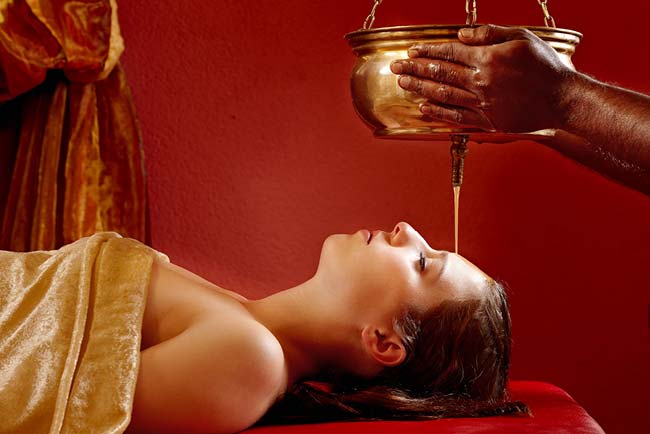 THE PIONEERS
The Mauracher family from Hinterthiersee near Kufstein in Tyrol, along with an expert team spanning the Eastern and Western worlds, drew on their expertise to integrate original Ayurveda into Western culture. European Ayurveda® marked the beginning of a new brand and a lasting concept that continues to be developed today. Since then, the concept has already received multiple international awards and been franchised.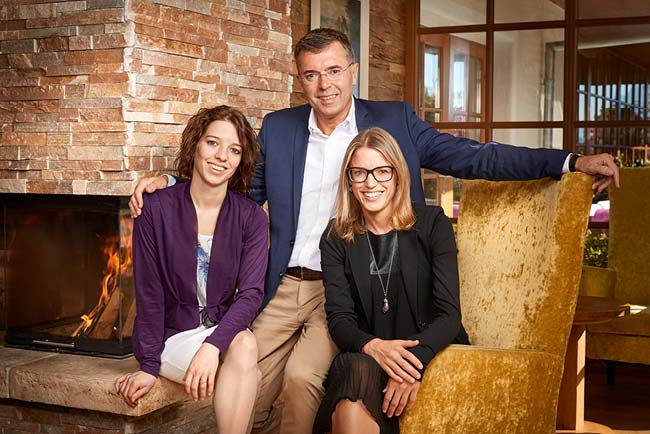 DISCOVER EUROPEAN AYURVEDA®

EUROPEAN AYURVEDIC CUISINE
High-quality ingredients and dishes are essential requirements for a healthy and delicious culinary experience. The body is better and faster at absorbing the information provided by foods and herbs that have been grown on home soil. In European Ayurvedic cuisine, these home-grown basic ingredients are combined with local, Ayurvedic herbs to create Dosha-supporting vegetarian dishes that do not subject the digestive system to any unnecessary stress.
Ayurvedic programmes in European Ayurveda® resorts include a custom nutrition programme recommended by a physician. The Lindhof European Ayurveda® farm supplies the bulk of the food. The Lindhof farm grows sustainable, organic produce using traditional, natural farming methods, as well as cultivating heritage varieties. It supplies the European Ayurveda Resort Sonnhof in Hinterthiersee and others with the basic produce needed for European Ayurvedic cuisine.

CONSULTATION AND TREATMENT
Complementary medicine, Ayurvedic medicine and traditional Chinese medicine combined with diagnosis and cutting-edge treatments, all tailored to the Western world.
HEALING SPIRIT
Mindfulness exercises, Mind Detox and Ayurvedic psychology help you find inner harmony, live mindfully and achieve your full potential. Liberate and strengthen the mind. Mindfulness helps you navigate the minefield of Western societal stress.

MEDICAL CARE
Conventional medical diagnosis and treatment complement the Ayurveda services nicely. Medical check-ups, GP services, emergency medical care, non-invasive diagnostic measures and laboratory testing.

YOGA AND MEDITATION
Yoga harmonises mind, body and spirit as well as balancing the breath and body. Meditation brings about a clearer view of creation and existence – it guides us towards the true self and its needs. Specially developed Yoga techniques cater for European physical and emotional needs.

EXERCISE AND REGENERATION
The right level of tension and relaxation forms the basis for a life in balance and good physical health. The musculoskeletal system is a particular weak spot in Western society. Based on medical research, European Ayurveda® has developed a unique exercise and regeneration programme.

Panchakarma treatments, tailored to Western civilisation

Detox and regeneration on a mental and physical level

Burnout prevention and regeneration

Regeneration and prevention of back and joint problems

Strengthening of the immune system

Detoxification and regeneration of the digestive system

Lifestyle changes

Freedom from physical and emotional burdens

Treatment for sleep disorders

Lasting stress management

Increased wellbeing, general health and happiness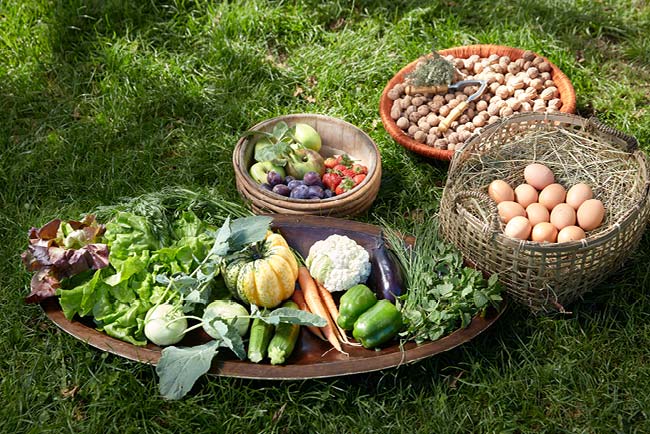 Tyrol | Focus: Healing spirit
Discover European Ayurveda® in the heart of the Tyrolean Alps. European Ayurveda® is the time-honoured Indian life science adapted to suit the nuances of European culture.