DAS ALPENHAUS GASTEINERTAL
| | |
| --- | --- |
| Country | Austria |
| Area | Bad Hofgastein, Gastein Valley, SalzburgerLand |
| Property | Das Alpenhaus Gasteinertal |
| Segment | High achievers, Carve your niche |
| Style | Alpine flair with a hint of 'grand charm' |
A SKIING AND HIKING IDYLL IN THE HEART OF THE VALLEY OF HEALING – AWASH WITH ALPINE POWER
THE STORY
Gastein is known as the valley of healing, a vale that offers ample space for living and leisure. It is a place of pristine nature, interveined by the purest healing water and flanked by majestic peaks; its breath originates from the region's boundless forests. In the heart of this vitalising landscape, surrounded by thermal springs and close to a healing gallery, DAS ALPENHAUS Gasteinertal is the ideal base and sanctuary for an active, relaxing and regenerative holiday in SalzburgerLand.
In winter it's a skier's paradise; in summer, a hiker's heaven. And throughout the year, Yoga retreats provide an Eden of serenity. With its unique synergy of health, exercise, wellness and gastronomic glee, this Alpine 4-star hotel takes care of all your wellbeing and relaxation needs. Explore the Hohe Tauern National Park or immerse yourself in the healing thermal waters: the power of the Alps awakens the power in you to create a profound balance resulting not from effort, but from inner strength. Discovering, awakening and reinforcing inner strength in all its facets is the objective on the hotel's ALPEN.KRAFT.RETREATS. Enjoy the journey – it's wonderful!
The 2,000sqm ALPEN.VEDA.SPA is a haven of rest and relaxation with a superb selection of saunas, pools and treatments individually tailored to heal the whole you. Go straight from mountain thrills to a soothing aromatherapy sauna or massage. Immerse yourself in an experience of deep relaxation.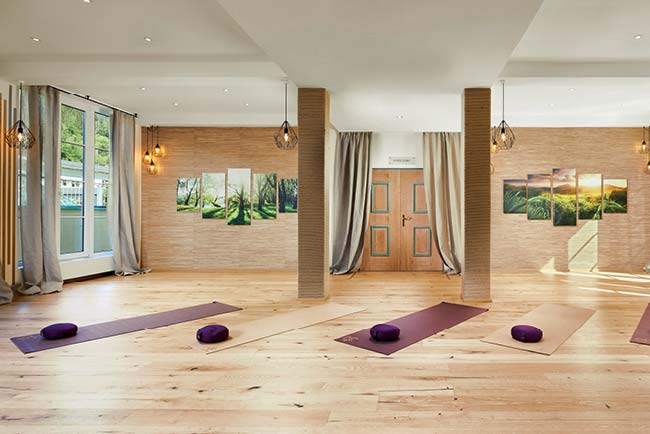 Overview
Ski and hiking paradise

ALPEN.KRAFT.RETREATS

Relaxation for body and mind

Yoga for all

ALPEN.VEDA.SPA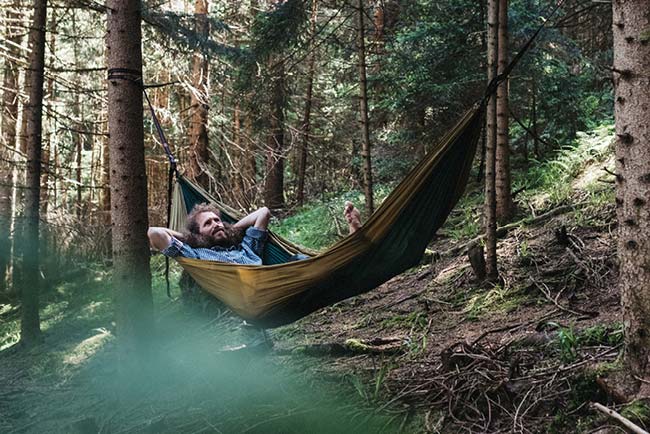 DISCOVER THE HOTEL
Wake up to a breathtaking view of the Gastein mountains

Get the day going with an inspirational, early-morning Yoga class

Tuck into an energising breakfast featuring regional and seasonal deliciousness

A spiritual hike to the Anna Chapel with MAN.OF.NATURE Alfred Silbergasser

Forest bathing: a meditative hike to recharge all of my batteries, physical and emotional

In the ALPEN.VEDA.SPA, I surrender to a ritual of body scrub, wrap and massage: pure bliss!

A warming and anti-inflammatory cup of ginger tea from the spa's tea bar adds to my sense of wellbeing

Withdrawing to the room of tranquillity where heated waterbeds await

A sensational sauna ritual with infusions based on a journey around the world

ALPENHAUS cuisine is a delight, and dinner is a 4-course Alpine affair

A forest-inspired cocktail by the open fire brings a perfect day to a perfect close
Make yourself at home: infused with the power of the Alps, DAS ALPENHAUS Gasteinertal's 89 comfortable rooms and suites offer a hint of 'grand charm'. Warm colours and a passion for detail create a relaxing atmosphere. Modern Alpine interiors are paired with an elegant exterior.
Every room and suite has its own balcony or terrace so that you can enjoy stunning sunrises and Gastein's majestic mountains. Sleep deeply and wake up feeling refreshed thanks to excellent mattresses; hypoallergenic beds; the fresh, clear mountain air; oxygen-rich forests and the extraordinary, invigorating stillness.

ALPENHAUS cuisine celebrates its origins while always reinventing itself as it satisfies ever-changing tastes and requirements. Many of the hotel's culinary treasures are sourced directly from the region: fruits of the forests, meadow herbs and freshly caught fish. Guests rejoice in Gastein's gastronomic experiences and celebrate Alpine culinary craft at the à la carte gourmet restaurant with its bar and spacious terrace.
Diners choose from an exquisite selection of wines, as well as ALPEN.KRAFT herb essences and forest cocktails. Enjoy Gastein with all of the senses: from a drink by the fire in the lobby to a 4-course dinner with options. It's all about healthy cuisine for connoisseurs and includes vegetarian and vegan options as well as inspiring themed buffets.
The ALPEN.KRAFT.DETOX programme combines nutrition, exercise and treatments to activate the body's own detoxification processes. This concept does not simply involve treatments or a change of diet; it is a holistic approach, offering ideal conditions for the body to realign itself and regain its strength. The hotel's retreats combine movement techniques and meditative methods from around the world with detoxifying treatments and diets based on Alpine nature. Purification for body, mind and soul – gentle, beneficial and long-lasting.

Exhale, let go, and recharge your batteries in 2,000sqm of relaxation and wellbeing over two floors: the ALPEN.VEDA.SPA soothes tired muscles, eases the mind and brings peace to the soul. The panoramic pool, sauna area, massages and beauty and body treatments for him and her deliver balance and equilibrium, while a varied weekly programme keeps guests fit and energised: from Qigong and Yoga to meditation.
Enjoy a wellness holiday with tailor-made treatments that perfectly coordinate and are complemented by the unique ALPEN.KRAFT concept: purifying DETOX treatments, soothing DESTRESS massages and invigorating RESTART treatments. Vagheggi Phytocosmetic: high-quality natural products that tie in with the ALPENHAUS Gasteinertal's holistic concept.
ALPEN.VEDA.SPA: panoramic indoor pool (31°C), 2 whirlpools (36°C), indoor lounging area, sunbathing lawn in the garden, Finnish sauna (85-95°C), organic herbal sauna (50-60°C), aroma therapy sauna with light therapy (45-60°C), rose quartz and aromatherapy steam room, salt-steam grotto, tepidarium, laconium, ice igloo, Kneipp foot basin, range of tropical showers, room of tranquillity with heated waterbeds and warm benches for relaxing, fresh air area with barefoot path, Vital Bar with a range of teas and healthy snacks.

Recharge your energy stores at Gastein's places of special spiritual significance with MAN.OF.NATURE Alfred Silbergasser. Sign up for herbal forays and learn to make your own herbal oils and tinctures, or reduce your stress levels on nature meditations. As an experienced wilderness educator, Alfred Silbergasser sees it as his task to help people rediscover the beauty and meaning of nature. He invites you on a journey to the roots of your being as he reopens your access to the world of nature.
Setting off on a hike with Alfred Silbergasser means studying and hearing stories about the natural environment, tracing animal tracks and learning to identify animal noises as well as plants and trees. Once you discover that the inconspicuous little weed growing on the grass verge is a highly effective medicinal herb, that the tree you usually pass by without a second thought has hundreds of years under its belt, and that the clouds in the sky allow us to draw conclusions about the weather, we realise just how much we don't know.
DAS ALPENHAUS Gasteinertal offers a unique retreat programme with a person-centred concept that focuses on the needs of individuals. ALPEN.KRAFT.RETREATS are based on five pillars: Detox, Destress, Restart, Yoga and MAN.OF.NATURE. These inspire the spirit to soar, strengthen the body and bring peace to the soul.
Whether you choose an innovative mix of special treatments combined with grounding bodywork, a thrilling nature workshop with wilderness educator Alfred Silbergasser, or an intensive Yoga getaway to exercise both body and soul – the objectives of ALPEN.KRAFT.RETREATS and workshops are always: back to me, back to health, back to nature.
Whatever your occupation, sex or age, life's daily challenges lurk around every corner. Our 24-hour-a-day availability, having to always be connected, always be patient and approachable means that other people, work and time pressures take over our lives. The result is an unhealthy lifestyle that make us listless as well as restless. This is why mindfulness and giving body and mind a break are so important.
ALPEN.KRAFT.RETREATS will help and guide you along the way. By venturing out into nature and the mountains, you will gain a sense of space, freedom and inner peace. Furthermore, all that fresh oxygen energises your body's every cell. The programmes are designed to boost muscle power, promote flexibility, open up new pathways, and cause you to study yourself, your needs and your desires. Sharpen your consciousness, rediscover mental strength, and let go of stresses and strains!

Athletic holidaymakers: year-round activities including skiing, ski touring, cross-country skiing, hiking and mountain biking

Yoga enthusiasts: a wide range of Yoga styles is brought to you by international Yoga teachers, with special workshops, packages and retreats

Nature lovers: discover the unique landscape of the Gastein Valley and experience it fully with wilderness educator Alfred Silbergasser

Holistic health: find it in the Gastein Valley's healing gallery and thermal baths, as well as the ALPEN.KRAFT.RETREATS

Relaxation for body and mind: from burnout prevention and detox to regeneration and restart, ALPEN.KRAFT.RETREATS boost inner strength – naturally

Dog-friendly holidays: your four-legged friend is welcome!
Europe's largest Yoga event: Yoga Days in Gastein

Austria's largest ski region: Ski amadé

The Gastein Valley: healing gallery and thermal baths

Hohe Tauern National Park: Alpine magic with unique wildlife and plants

Gastein Card: Free and discounted benefits

Dogs: The hotel offers special facilities for dogs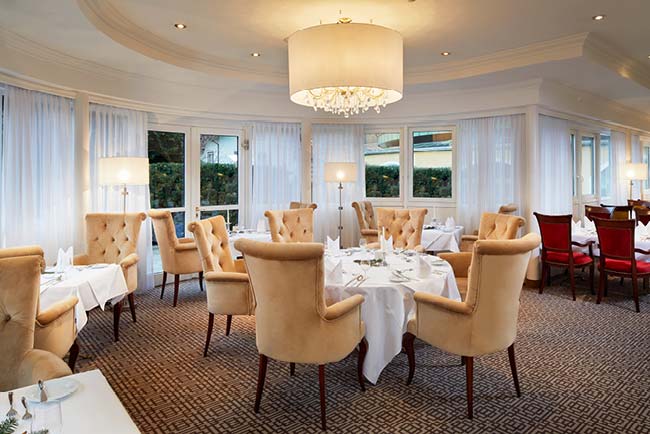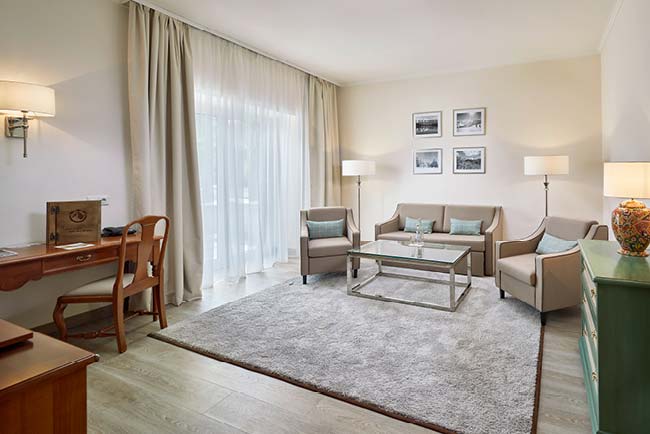 HOHE TAUERN NATIONAL PARK
CULTURAL EVENTS AND SIGHTSEEING